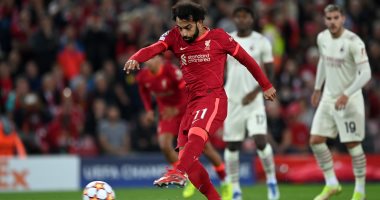 The official account of the English club Liverpool published a tweet praising the performance of the Egyptian star, Mohamed Salah, after he led the Reds to achieve a precious victory over its Italian guest, Milan, with a score of 3/2 in the exciting match that brought the two teams together at "Anfield", in the first round of the group's second round competitions. Groups of the UEFA Champions League.
Mohamed Salah scored Liverpool's second goal in the 49th minute, and missed a penalty kick for the Reds in the 14th minute.
And press reports had revealed that Liverpool player Mohamed Salah had reached an agreement with his club and agreed to renew his contract for 3 seasons until 2026, especially since his contract expires in 2023..
Special pass from Origi 😍

Typical great finish from the King @BrothersDay 👑pic.twitter.com/HuXVY6fCrh

– Liverpool Club (@LFC_Arabic) September 17, 2021