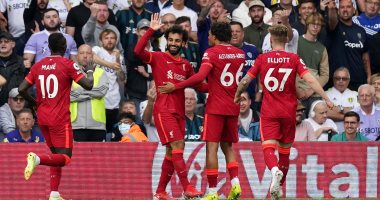 Liverpool meets Milan at nine o'clock on Wednesday evening at "Anfield" in the first round of Group B in the Champions League group stage for the current season.
Liverpool and AC Milan have historically met in the Champions League only twice, despite their presence for many years in the tournament.
The history between the two clubs imposed that they met in two final matches, where the Reds managed to win at the expense of Milan in the 2005 final, which was held in the Turkish city of Istanbul, where the Reds won on penalties, after returning in the result from a three-way delay in the first half to a 3-3 draw. .
While Milan managed to beat Liverpool in the 2007 final, by two goals to one.
Liverpool enters the match motivated to achieve a great victory at home and in the midst of its fans, especially as it trusts in the abilities of its stars after achieving a recent local victory at the expense of Leeds United by three goals.
On the other hand, Milan coach Stefano Pioli hopes to take advantage of the boom in the performance of his players and achieve 3 consecutive victories in the Italian league this season.
Milan, crowned with the title seven times, returns to the championship again for the first time since 2014 and will face Liverpool in the third official match between the two teams, where they met in the final of the tournament in 2005 and 2007, Liverpool won the first while Milan won the second.