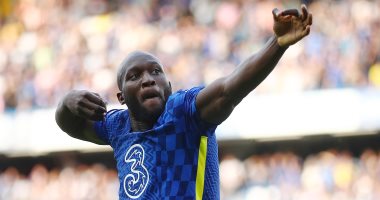 The English club, Chelsea, the champion of the last edition of the European Champions League, will draw its counterpart Zenit Saint Petersburg, Russia, at nine o'clock in the evening, Tuesday, at "Stamford Bridge" in the first round of Group H of the group stage..
Chelsea will play the match with a formation consisting of:
Goalkeeper: Mindy.
Defense Line: Chalubah, Thiago Silva, Rudiger.
Midfield: Alonso, Kovacic, Saul, Odoi.
Forwards: Hakim Ziyech, Lukaku, Havertz.
Chelsea have the advantage to settle the Zenit match, led by veteran coach Thomas Tuchel, in addition to a number of the most prominent players, N'Golo Kante, Timo Werner, Kai Havertz, the Belgian tank Romelu Lukaku and Senegalese goalkeeper Mendy, in addition to Cesar Azpilicueta and Antonio Rudiger on the defensive side..
Chelsea will compete with Juventus, Zenit and Swedish Malmo in Group H in the Champions League season 2021-2022.
While Zenit enters the match in search of a strong showing, despite the difficulty of standing up to the attacks of the Champions League champions.
Chelsea snatched the Champions League title last season 2020-2021, after beating Manchester City 1-0 in the final match.
The two teams have never met in the Champions League, and this will be the first time that the two teams meet in the Champions League.