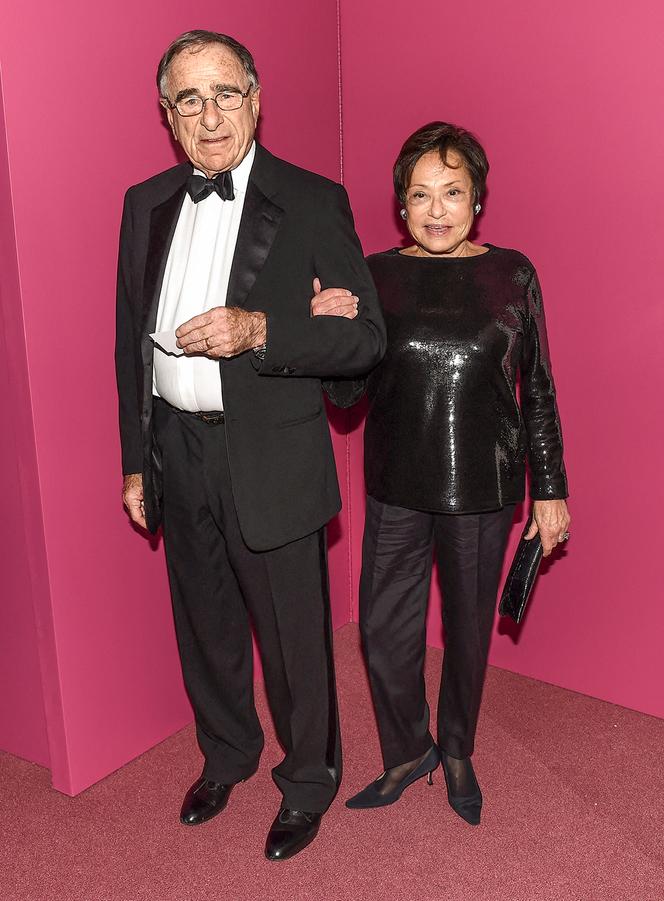 With deaths and bankruptcies, separations often drive the art market. A new manifestation of the 3D effect – « death, debt and divorce », in English – will take place on November 15 in New York: Sotheby's sells 36 modern and contemporary works of a couple, Harry and Linda Macklowe, whose divorce has made the honey of the American tabloids. In May 2022, 29 other works will be auctioned.
Their separation is not as costly as that of multi-billionaires Jeff and MacKenzie Bezos or Bill and Melinda Gates. But the 65 works of the Macklowe collection, made up in fifty-six years of life together, is nevertheless valued at 500 million euros. Is the most important in post-war and contemporary art to go under the hammer.
In the inventory, the great names of art such as Mark Rothko, with a gradient of pink, green and orange, or Giacometti with The nose. Two works estimated each between 70 million and 80 million dollars (between 60 million and 70 million euros). Or Andy Warhol, with a painting multiplying the image of Marilyn Monroe, estimated between 40 million and 60 million dollars (between 34 million and 52 million euros), not to mention a Jeff Koons from 1986 representing a service of Baccarat glasses. reproduced in stainless steel.
Luxurious skyscraper
Little known to the general public, Harry Macklowe is an old business wolf specializing in real estate, with a career punctuated by strokes of genius and less glorious episodes. In 1985, on the eve of a moratorium on building demolitions in New York, the real estate developer ordered the hasty destruction, at night, of several hotels in Manhattan. At the end of a lawsuit opposing him to New York City, he must pay $ 2 million in damages.
The luxurious residential skyscraper he built in 2015 at 432 Park Avenue, briefly the tallest in the city, has wowed great fortunes, such as art dealer Helly Nahmad or actress Jennifer Lopez, who has since resold his apartment. But this glass tower turns out to be riddled with defects. Water damage due to poor plumbing, defects in metal structures … In February, the New York Timeits revealed the numerous recriminations of the occupants, who consider themselves duped.
It was by leaving his wife, Linda Burg, that Harry Macklowe became a celebrity. The case began in 2016, when the real estate developer, already in his eighties, announced his passion for Patricia Landeau, president of the association of French Friends of the Israel Museum, in Jerusalem. This sparkling French businesswoman, met three years earlier, is eighteen years her junior.
You have 47.02% of this article to read. The rest is for subscribers only.