The Spanish capital, Madrid, and a large part of the neighboring Castilla-La Mancha region entered a state of high alert on Friday, after meteorologists forecast the largest amount of snow in decades due to Storm Felomena..
Such events are rare in the region, and they are likely to disrupt daily life and hinder movement and travel, because it comes at a time when people return to their homes after the Christmas and New Year holidays, but this year traffic is much quieter than usual due to the restrictions of the Corona pandemic..
With the start of heavy snowfall, authorities said that Madrid's large parks, including the famous Retiro Park adjacent to the Prado Museum, will be closed as of Friday afternoon as a precaution..
With snow expected to reach a height of 20 cm within 24 hours and temperatures to hover around zero degrees throughout most of the day, the south of the Madrid region, including the capital, entered its highest levels of alert for the first time since the preparedness system was put in place in 2007..
Robin del Campo, a spokesperson for the government's meteorological agency, said the city was probably facing the heaviest snowfall since the start of the 21st century at the very least..
"Perhaps we should go back to … February 1984 or March 1971 to find similar precedents if expectations were correct," he added.".
Madrid was covered with a layer of light snow a day after Spain recorded the lowest temperature ever recorded in the Iberian Peninsula, which is 34.1 degrees below zero, in the Pyrenees in the north of the country, and the storm is advancing Philomena through Spain after it hit the Canary Islands with strong winds and torrential rain.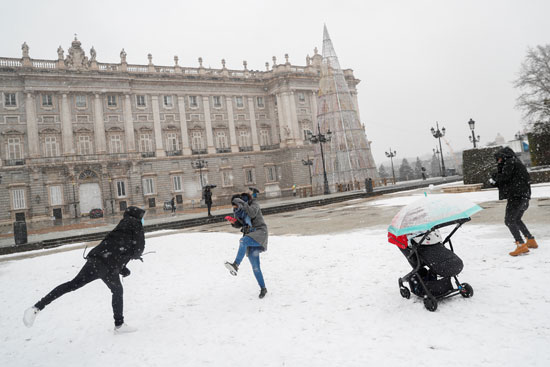 Spaniards celebrate the fall of snow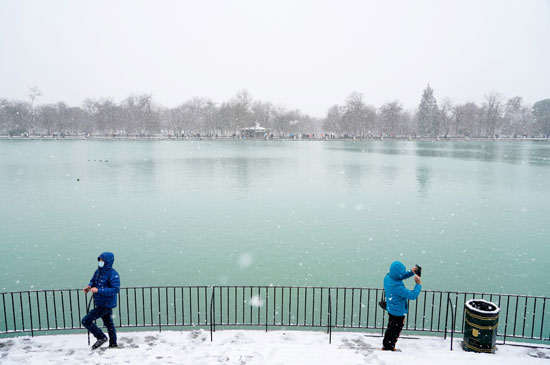 The coldness of Spain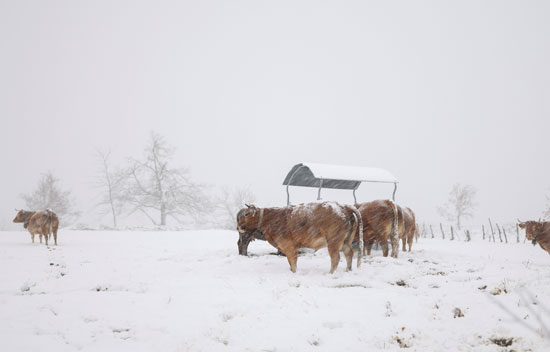 Snow is falling on animals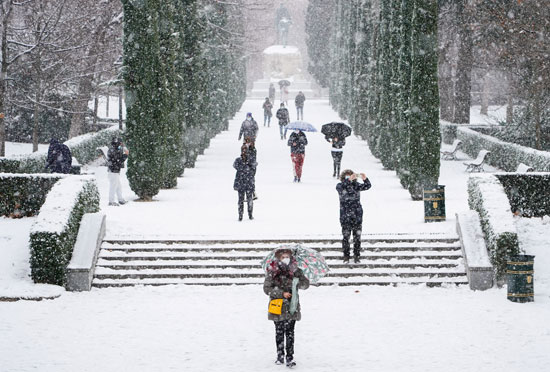 Snow covers the streets of Spain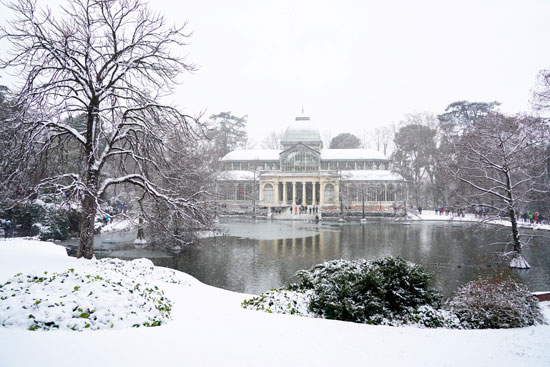 Snow in Spain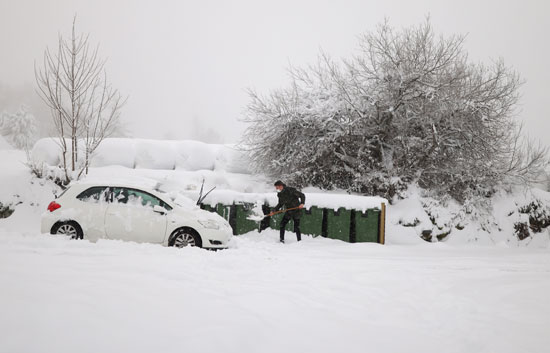 Snow falls on cars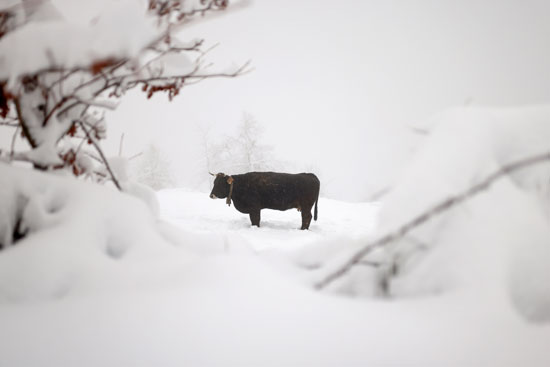 An animal in the snow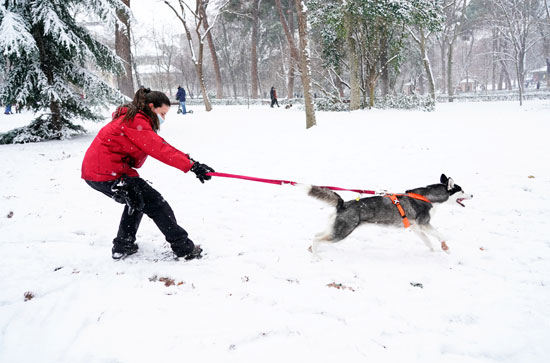 A woman plays her dog in the snow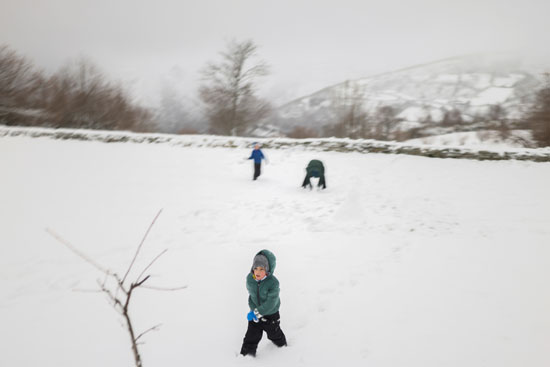 A child playing in the snow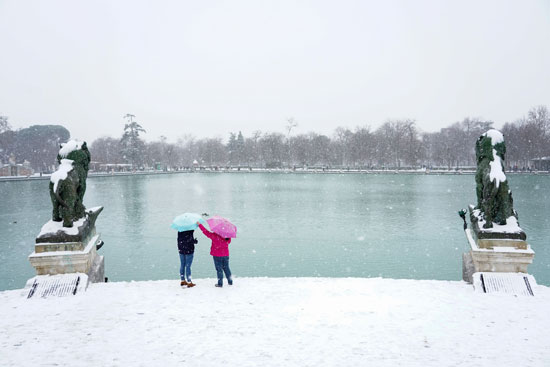 Frozen water in Spain