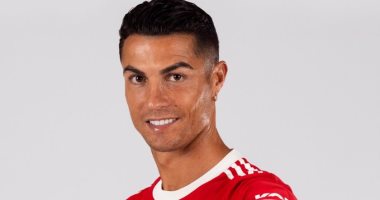 Harry Maguire, defender of Manchester United and the England national team, confirmed that his new colleague, Cristiano Ronaldo, who joined during the last summer transfers, is the greatest player in football history and is expected to have a significant impact in the ranks of last season's runners-up.
"Ronaldo's return is an amazing thing, I'm with the England national team at the moment, so I focus on the match tomorrow, but for me, he is the greatest player in the match," Maguire said in comments highlighted by the global website, "Goal".
Maguire added: "His presence at the club is amazing and I'm sure he will make a huge impact both on and off the field, many players can look at and learn and improve and then, obviously, he will improve our team as well, his scoring record, so it's great to have him at the club and me. I look forward to seeing him in a few days."
In a related context, the Portuguese Cristiano Ronaldo expressed his happiness and eagerness to play with his new and old team at the same time, Manchester United, and he returned to him after a professional trip to Real Madrid and Juventus.
Ronaldo posted a message on his Instagram account, saying: "Everyone who knows me knows about my endless love for Manchester United, the years I spent at this club where they were so wonderful and the path we walked together written in golden letters in the history of this great and amazing institution."
"I can't even explain my feelings now, seeing my return to Old Trafford announced all over the world. It's like a dream come true, after all the times I've come back to play against Man United. Even as an opponent, I've always felt such love and respect." From the fans in the stands, this is definitely 100% the stuff of dreams!
He continued: "My first domestic league, my first cup, my first contact with the Portuguese national team, my first Champions League, my first Golden Boot and my first Golden Ball, they were all born out of this special connection between me and the Red Devils. History has been written in the past and will be written History again! I promise!".
Ronaldo left a note at the end of his message, saying: 'Here I am! I'm back where I belong, let's make it happen again, note – Sir Alex, this is for you.'