Maintaining lung health is essential to improve the quality of your breathing and to prevent common respiratory diseases such as asthma and chronic obstructive pulmonary disease And pulmonary fibrosis, which may kill your life if you are exposed to these problems.
And according to a report published on Healthline, diet plays an important role along with some other habits to maintain lung health and protect it from respiratory infection and lung damage.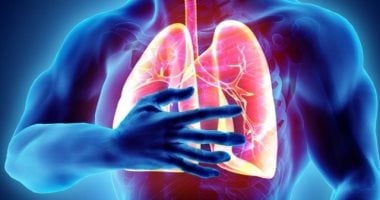 Here is a list of foods that promote the health of your lungs:
1. green tea
You have to take two cups of it daily to keep your lungs clean, because it reduces inflammation and relaxes the lung muscles.
2. Ginger
It helps along toxins from the lung and relieve congestion within the airways because it has unique properties and compounds.
3. broccoli
Because it is an antioxidant and contributes to fighting lung infections, and preventing lung cancer as well.
4. tomato
Because it is rich in lycopene, it is an antioxidant that lowers airway inflammation levels and helps prevent asthma.
5. apple
Research has shown that eating apples regularly may help boost lung function, as it has been shown to be associated with a slower decline in lung function in former smokers. Additionally, consuming five or more apples per week is associated with greater lung function and a reduced risk of COPD.
6. Eye of the Camel
Because it contains large amounts of selenium it may help protect against lung cancer, improve respiratory function in people with asthma, and boost antioxidant defenses and immune function.
7. Apricot
Because it is a good source of vitamin A, which contributes to maintaining the lining of the respiratory tract and fights lung infections.