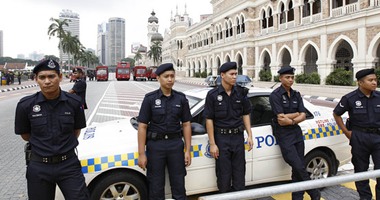 Malaysia's Shipping Agency said on Sunday it has seized more than two tons of the narcotic crystal methamphetamine, worth the equivalent of $ 26.2 million, on a boat off the country's western coast, in the largest operation of its kind ever.
Malaysia has succeeded in seizing several massive quantities of this narcotic in recent years. Authorities said the shipment was part of a multi-billion dollar smuggling operation involving Australia, Southeast Asia and China.
The operation took place on Wednesday when an agency patrol encountered a boat moving suspiciously off the coast of Penang Island, said Muhammad Zubil Matt Som, director general of the Malaysian Maritime Agency.
A chase ensued when the man on the boat alone, a 26-year-old Malaysian youth, refused to comply with the order to stop.
Mohamed Zobel said that the young man tried to escape by jumping into the water but was then arrested.
Officials searched the boat and found 130 sacks containing 2,118 kg of the narcotic crystal methamphetamine hidden inside Chinese tea packages.
The source of the shipment and the party to which this quantity was sent is still under investigation.