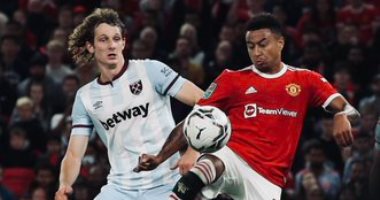 Manchester United coach Ole Gunnar Solskjaer has identified the main problem that he seeks to get rid of during the upcoming matches, after he bid farewell to the League Cup on Wednesday..
West Ham United achieved a big surprise, and knocked the giant Manchester United out of the League Cup round of 32, after winning it 1-0, in the confrontation that brought the two teams together at Old Trafford, in the 32nd round of the tournament.
Solskjaer made 11 changes to the squad that won 2-1 against West Ham in the league last Sunday, but his team fell to the same team yesterday in the League Cup with a goal by Manuel Lanzini after 9 minutes..
The Norwegian coach stressed in his statements that his team must get rid of the weak start in the matches after he conceded an early goal, which caused his exclusion from the third round: "We played slowly in the first 10 minutes, whether in possession or loss of the ball, and this is a matter that must be resolved.".
And the United coach continued: "I am not satisfied with the start at all, we cannot put ourselves in these situations and expect to win, as we did in the last year and a half. We have to start the matches better.".
United plays against Aston Villa in the Premier League on Saturday, and United have 13 points from 5 matches, equal with Liverpool and Chelsea at the top of the English Premier League standings.