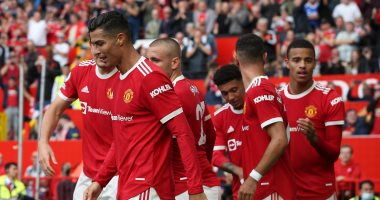 The English team, Manchester United, seeks to maintain its record of defeats against its Swiss rival, Young Boys, in the confrontation that brings the two teams together, tomorrow evening, Tuesday, in the first round of the Champions League competition for the current season 2021-2022.
And Man United managed to win against Young Boys, in the two matches that brought them together in the Champions League in the last period, as tomorrow's meeting is the third confrontation between the two teams face to face.
Manchester United met with Young Boys in the group stage also in 2018, where they won the first match in Switzerland, with three goals without a response, scored by Paul Pogba (two goals) and Anthony Martial.
The Red Devils also managed to defeat the Swiss team in the second match at Old Trafford, with the goal of bearing the signature of Marouane Fellaini.
On the other hand, Portuguese star Cristiano Ronaldo, the Manchester United striker, is waiting for a new special in the Champions League competitions.
According to the newspaper "Manchester Evening News", only one match separates Cristiano Ronaldo from the equation of the number of Spanish Iker Casillas (177) as the most who participated in the Champions League matches.
Portuguese star Cristiano Ronaldo led his Manchester United team to a great victory over Newcastle United, 4-1, in the match that brought them together at Old Trafford, in the fourth round of the English Premier League competition for the current season 2021-2022.