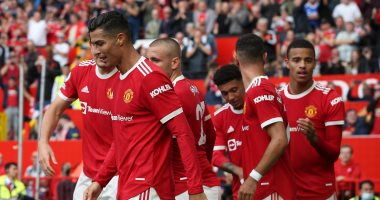 Manchester United announced on Friday that it suffered a net loss of 92.2 million pounds (107 million euros) between June 30, 2020 and June 30, 2021, due to the impact of the Corona epidemic on the club's finances.
The club's total revenue fell by 2.9% to 494 million pounds (578 million euros), while the most affected section was revenue on match days, which fell by a huge 92.1%, as most of last season's matches were played behind closed doors.
United also blame the increased losses on higher corporate taxes in Britain, although the club's participation in last season's Champions League and access to television rights reduced those income losses.
"Without a doubt, it was one of the most difficult years in Manchester United's history," United Executive Vice President Ed Woodward told a news conference after the results were announced.
He added, "In the worst moments of the epidemic, we said that the club would emerge in a position of strength, and I think that is what we see now. We strengthened the team during the summer with deals such as Cristiano Ronaldo, Raphael Varane, Jadon Sanchez and Tom Heaton. These reinforcements show that we have the ability to attract a number of the best players in the world. to Old Trafford.