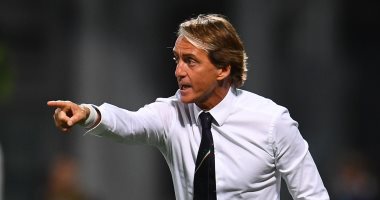 Italy coach Roberto Mancini confirmed that the Azzurri could win the European Nations League, but warned: "We do not want to do like the English who got tattoos of Euro 2020 without achieving it."
During the last September break, the Azzurri claimed one win and two draws in their first three matches as European champions, and Italy return in October to participate in the UEFA Nations League finals.
Mancini wants to lift another trophy with the Azzurri, but warns his players: "A little myth is always needed, you can't do like the English who have already tattooed the Euro 2020 trophy without achieving it."
He added, in statements to the Italian "Calciomercato" network: "The Nations League is an important tournament, we play in Italy, so we hope to win it. In November, there will be the last two World Cup qualifiers in Qatar 2022. After these last matches, we can say something."
Italy are the Group C leaders in qualifying and have a six-point lead over Switzerland, who have two matches left to play.
Italy drew 0-0 with Switzerland in Basel in November and will host Switzerland again at the Stadio Olimpico on November 12.
The two teams already met at the same venue during Euro 2020, as the Azzurri snatched a 3-0 victory with two goals from Manuel Locatelli and the second and final goal by Ciro Immobile.