The children of Argentine football legend Diego Armando Maradona have reactivated his Facebook page, days after the legal setback suffered by Dalma and Gianna due to the use of the Maradona brand that was in the hands of his lawyer, Matias Morla, and they confirmed that they will keep it active until the fans attract "Makan" where is being honored.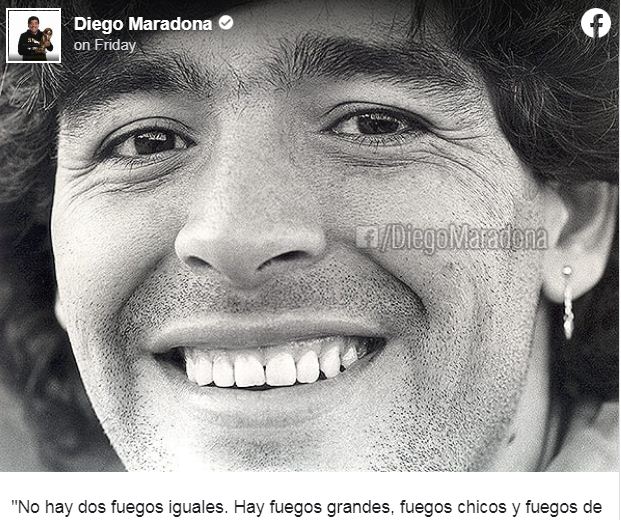 Maradona is on Facebook
A picture of Maradona was posted on Facebook with the caption, "Your children want your incomparable fire to never be extinguished, and your memory to remain forever, and that's why we will keep your networks active so that everyone who loves and admires you has a place where they can express their love and give the honor they deserve." ".
Earlier, the football star's children suffered a judicial setback when the 4th Circuit of the National Criminal and Correctional Appeals Chamber rejected an appeal filed by Dalma and Giannina in the case against lawyer Matthias Morla, who may continue to exploit the "Maradona" brand.
That court rejected an appeal against the judicial action that lifted the suspension of trade in the name, nicknames and pseudonyms in reference to the former world champion in Mexico 1986, a measure that Maradona's daughters achieved on March 31 through a precautionary measure.
The National Appeals Chamber said, according to the ruling published by local newspapers, that "the contested decision is grounds for disqualification as a valid judicial act."
Trademarks registered in the National Institute of Industrial Property in the name of Sattvica SA , a company founded by lawyer Morla and his son-in-law in June 2015, after obtaining a power of attorney from Maradona for the representation and commercial use of those names with the aim of serving as financial support for their sisters.
And Morla posted on Instagram after the verdict was announced: "Justice imposed Diego's will and with the sisters we can benefit from the Maradona brand. Your will will be respected, Diego."