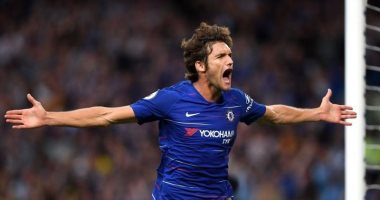 Chelsea's Marcos Alonso announced that he will not kneel before the matches and will only sign "no to racism".
The knee-deep initiative emerged against the backdrop of the "Black Lives Matter" movement in June 2020 and has been implemented by all England football teams and the England national team since then.
Alonso, 30, was one of the few who shied away from the initiative, saying it was "losing momentum".
"I am against racism and any form of discrimination wholeheartedly," the international left-back explained. "I prefer pointing with my index finger, which says: No to racism, as it happens in other sports and countries."