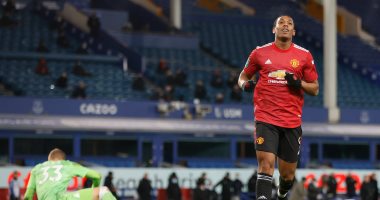 Manchester United plans to abandon 7 of its players during the upcoming winter transfer market, led by French striker Anthony Martial, Jesse Lingard and Dutchman Van de Beek, in order to add more new deals during the next winter.
And according to the English newspaper "Sun", the Manchester United administration is seeking to get rid of 7 players in the next Mercato winter, which are Van de Beek, Jesse Lingard, Phil Jones and Eric Bailly, and the trio could leave Anthony Martial, Diogo Dalot and Alex Telles.
The newspaper added that the Norwegian, Ole Gunnar Solskjaer, coach of United, wants to include new players in the upcoming transfer market, but after emptying the team's list of some players who have left his interests, and some young players will be loaned in order to play more matches and gain experience.
The newspaper pointed out that the club's management will begin, in the coming months, to open talks with the seven players about their future with the team, before the start of the winter Mercato.
The newspaper pointed out that renewing the contract of French star Paul Pogba will be among the priorities of the Manchester United administration during the coming period, especially since his contract expires next summer, and many European club giants want to obtain his services, such as: Real Madrid, Juventus and Paris Saint-Germain.
Manchester United will play a strong confrontation today, Sunday, against its host West Ham United, in the fifth round of the English Premier League, and the team had achieved a great victory in the last round against its guest, Newcastle United, 4-1.