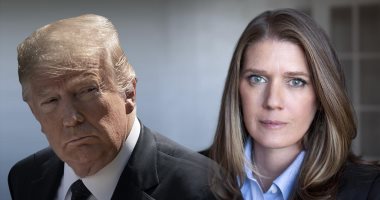 The niece of the US President, Mary Trump, warned that her uncle Donald Trump could do more harm to democracy before the end of his term, and said in an interview with the British newspaper, The Observer, that "my blindness is psychologically unstable, and he must be dismissed immediately."
Jude Rogers, who interviewed her, said that she told him two weeks before the election: "He knows he's in a desperate state, so he's going to burn everything, sow more chaos and division … [و] If he's going to back off, he's taking us all with him. "
In the edition dedicated to the Biden / Harris win in The Observer, her tone was still sharp: "I'm concerned about what Donald will do at the time to get revenge."
The newspaper said that the storming of the Capitol still shocked her. "What struck me first was how humiliating it was. So much profane." And she denounced how Trump's message was to the people who sabotaged offices and carried the Confederation's media, about the extent of his love for them.
The fallout needs to be addressed now, she said, "It is time to act quickly." She said she believes that the twenty-fifth amendment to the constitution should be invoked to impeach the president and to be replaced by his deputy, and not because she believes Mike Pence is better, describing him as "the biggest coward on the planet."
She believed that the members of the government who resigned this week did not do so because they "cared about what happened on Wednesday," but because they were trying to avoid political repercussions.
"What legacy will what happened to the Republicans leave? If they do not vote to condemn it, they will endure this disaster forever. You will burn them."
She said the Biden administration must act quickly after the inauguration, otherwise it will be "tarnished", not just by the events of last week. Immediate investigations should begin into human rights violations at the Mexican border, for example, and whether last week's riots were coordinated and planned.