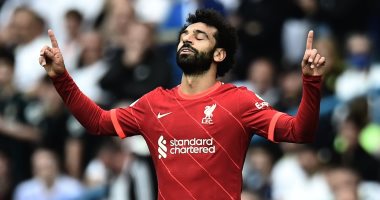 Liverpool legend Steve McManaman urged his former team not to comply with Mohamed Salah's material requests regarding the renewal of his contract, explaining that the English club could not pay high wages to its players..
Salah's contract with Liverpool expires at the end of June of the next 2023, and the English newspaper "Mirror" indicated last month that the Egyptian player is demanding a weekly salary estimated at 500,000 pounds to agree to renew his contract..
"I don't think Liverpool would pay any player that much," McManaman said in comments published by the English newspaper "Liverpool Echo". Was there any truth to the £500,000-a-week demand, Liverpool shouldn't have to pay that".
He added: "As for the reports linking Salah with Paris Saint-Germain, most people think the Ligue 1 is close to the Premier League, right? Kylian Mbappe won't be there next season, and if a few years pass on the streak, maybe Lionel Messi won't be there either.".
He continued: "Salah would be almost guaranteed to win the French League and the French Cup, but the French League is definitely less competition than the English Premier League and this seems to hinder Paris Saint-Germain in the Champions League."