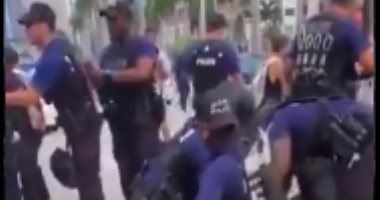 Several media outlets, including Fox News, revealed the identity of the woman who was shot dead in the US Capitol, a supporter of Donald Trump.
The Washington police chief said that the woman who was killed Wednesday after participating in the violence at the Congress compound was shot dead by Capitol Hill police..
American media reported that one of the staunchest supporters of President Donald Trump, whose name is Ashley Babbitt, lives in San Diego, Southern California..
She was part of a group of protesters who wreaked havoc on Capitol Hill as elected officials began witnessing Democrat Joe Biden's victory..
He said in a press conference that "officers in uniform from the Capitol Police confronted them and on one occasion one of them used his service weapon" and touched her. Chef Robert Conte. She was pronounced dead after being taken to the hospital.
He added that an internal investigation was opened into this "tragic accident." ".