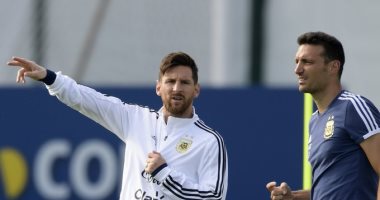 Lionel Messi, a player for Paris Saint-Germain and the Argentina national team, praised his compatriot Lionel Scaloni, coach of the Argentina team, after his work in the past years, which resulted in their winning the Copa America 2021..
Argentina, under the leadership of Scaloni, won the tournament awaited since 1993 at the expense of Brazil, after winning 1-0 with a goal scored by Angel Di Maria, last July..
In statements to the network ESPNMessi talked about Scaloni's effort with Argentina in the last period, saying, "He has a great contribution to everything we have achieved. He took responsibility for the national team at a difficult time. He had a plan to develop gradually and he knew what he wanted to achieve.".
Messi added, "He trusted the young players, he always knew what he wanted, we developed little by little, since the Copa America 2019, he made a big leap with the Argentina national team and gave confidence to all the players.".
And Lionel continued: "But we must continue on this path and believe that we are the best, benefiting from everything we have and showing our strength in front of all competitors, after we won the Copa America to reach the World Cup in Qatar.".
He concluded by speaking about Friday morning's match against Bolivia, saying, "It is unfortunate that the fans are absent due to the Corona virus epidemic, but we want to enjoy and win and collect the three points."