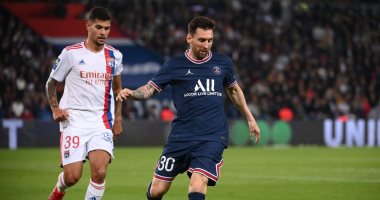 Press reports revealed the date of Lionel Messi's return to participate with Paris Saint-Germain again, after the injury he suffered in the Olympique Lyon match in the sixth round of the French League.
And Paris Saint-Germain had issued an official statement announcing the suffering of Argentine star Lionel Messi from a muscle injury.
According to the French newspaper, L'Equipe, Lionel Messi will miss Paris Saint-Germain against Metz in the match that will bring them together this evening, Wednesday, in the seventh round of the French League, but he will be fit to return against Montpellier on Saturday, in the eighth round.
She added that Paris Saint-Germain coach Mauricio Pochettino refuses to risk Messi against Montpellier in the eighth round despite his readiness, but will postpone his return to participate strongly against Manchester City in the second round of the group stage of the Champions League, scheduled for next Tuesday.
It is worth noting that Paris Saint-Germain leads the French league standings with a full score of 18 points.