The European Football Association (UEFA) chose the goal of Lionel Messi, the Paris Saint-Germain striker against Manchester City, to win the award for the best in the second round of groups in the Champions League.
Lionel Messi scored Paris Saint-Germain's second goal against Manchester City with a superb shot from outside the penalty area that netted goalkeeper Ederson in the 74th minute of the match that was held yesterday, Tuesday, at the "Princes Park" stadium.
According to the official account of the Champions League on Twitter, Messi's goal topped the list, ahead of Sebastian Thiel, Sheriff Tiraspol's player, who scored a fatal goal that led his team to a historic victory over Real Madrid at the "Santiago Bernabeu".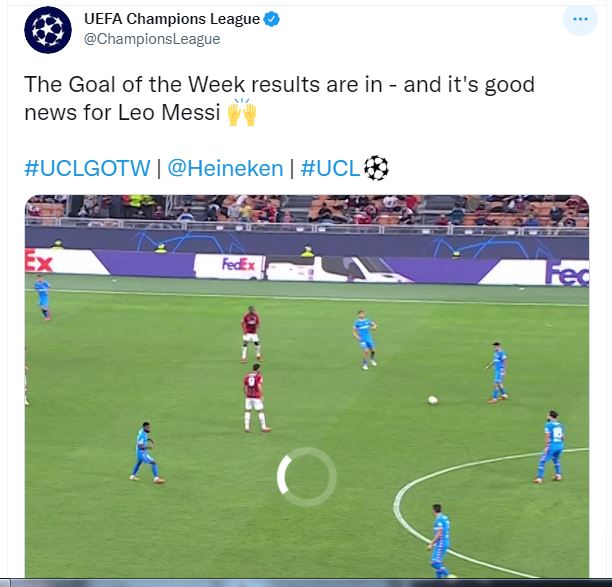 And there was intense competition between the best 4 goals in the second round of the Champions League, as it ended in the following order, with the goal of Lionel Messi of Paris Saint-Germain in the net against Manchester City in first place, then the goal of Sebastian Thiel of Sheriff Tiraspol against Real Madrid in second place.
While Manchester United's Alex Telles goal against Villarreal came third, and finally Antoine Griezmann's goal against Atletico Madrid against Milan.