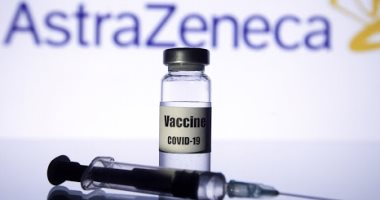 The Mexican authorities announced that they had authorized the emergency use of the emerging coronavirus (Covid-19) vaccine, which was produced by the British pharmaceutical company AstraZeneca in cooperation with the University of Oxford.
The official in the Mexican government for the national strategy to combat the Covid-19 pandemic, Hugo Lopez-Gatel, said in a tweet on the "Twitter" microblogging site "France 24" reported today, Tuesday, that "the Federal Committee for the Protection from Health Risks has authorized the emergency use of the AstraZeneca vaccine." Against the SARS-Cove-2 virus, "thus Mexico becomes the fourth country in the world to license this vaccine, after Britain, Argentina and India."
Lopez-Gatel added that Mexico will get its first dose of this vaccine as of next March, but he explained, during a press conference, that "it depends on whether the private companies have the necessary production capacity."
On December 24, Mexico launched a national vaccination campaign against Covid-19 using the Pfizer-Bionic vaccine.
According to the Mexican government, the number of those who received the first dose of this vaccine, as of Sunday, about 30,000 people from health care providers.
Mexican President Andres Manuel Lopez Obrador has said that between 700 and 750,000 health care providers will be vaccinated by mid-January.
The Mexican government has reached an agreement with the charitable organization of the Mexican billionaire Carlos Slim, the AstraZeneca laboratory and the University of Oxford to produce the vaccine on its territory and in Argentina, and to distribute it in a non-profit way in all Latin American countries except Brazil, and under this agreement Mexico will receive 77.4 million doses of this vaccine .
Mexico, which has a population of 128 million, is the fourth most affected country in the world by the pandemic in terms of human losses, as of Monday, it recorded 127,757 deaths out of 1.4 million infected people.