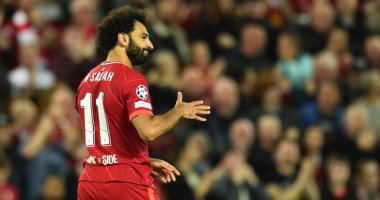 Michael Owen, the former England striker, gave advice to the Liverpool administration regarding the renewal of the contract of the Egyptian Mohamed Salah, the team's wing, in the current period, after the weekly salary crisis raised by the English press..
Reports indicated that Mohamed Salah wanted to obtain a weekly salary of 500,000 pounds, which caused the postponement of the renewal with Liverpool, who sees that the amount is large because it is more than double his current salary of 200,000 pounds..
In statements to the network "BT Sport" In English, Owen said about the crisis of renewing Mohamed Salah's contract: "I think it is the most complicated contract in Liverpool to be renewed, because he is the top scorer of the team that helps the Reds win matches most of the time and because he is also the highest paid player.".
Owen continued: "The difficulty of renewing Mohamed Salah's contract, because it is likely to be his last big contract in Liverpool, from the club's point of view, I know that everyone advises Liverpool to give him what he wants, but the fans do not want that in fact, you need a salary structure, If you give Mohamed Salah twice what Van Dijk gets, there may be a problem within the team and we have seen many similar cases over the years, especially at Arsenal for example.".
Michael continued his statements: "Arsenal gave a big salary to Pierre-Emerick Aubameyang and now I look at what is happening in the team, so you must maintain some respect for all the players even if it is his last contract with the club.".
Owen continued: "I do not think negotiations are far between the two parties, I expect them to reach an agreement as soon as possible, but Liverpool are trying to make the salary more reasonable than what is being said at the moment.".