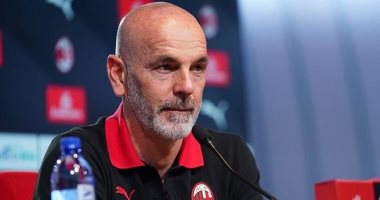 Milan coach Stefano Pioli spoke about the match against Atletico Madrid, scheduled for tomorrow, Tuesday, in the second round of the group stage of the Champions League at the San Siro stadium.
Stefano Pioli said in the press conference, "Simeone's sons are very technical, they are the title holders and they are a very strong team with a high-level coach and international players, but we motivated one by seeking to win."
Pioli added, "We learned that some small details make the difference in these matches. We conceded goals at Anfield, Liverpool, because of recklessness and technical errors. We need a culture of playing at the highest levels, playing in a direct and easy way, and being fast without making mistakes because the opponent can punish you in any time".
The Milan coach continued, "We are talking about a team that played the Champions League finals and also beat Barcelona and Real Madrid, and therefore the confrontation will not be easy, and we must not make mistakes against them because they will punish us quickly."
And it was confirmed the absence of Swedish star Zlatan Ibrahimovic, Milan striker, from the Rossoneri against Atletico Madrid. Zlatan Ibrahimovic suffers from an Achilles tendon injury, which he suffered during the Lazio match in the third round of the Italian League, which is the only meeting in which the Swedish star participated with the Lombardy this season.