The citizens of the Republic of Latvia celebrated the festival of unique boats made of empty milk cartons, and Russia Today Network published footage of the joyful atmosphere experienced by the residents while walking in the water with cardboard boats.
30 thousand empty cartons of milk!
Latvia celebrates a unique boat festival in which empty milk cartons are used to create boats. The festival is held as an annual tradition in the city of Jelgava to celebrate the Day of Milk, Bread and Honey.#Latvia #festivals pic.twitter.com/wdgNpnnNMR

— RT Online (@RTonline_ar) August 31, 2021
The festival boats are made of 30,000 empty milk cartons. The festival is held as an annual tradition in the city of Gilgava to celebrate the Day of Milk, Bread and Honey in the Republic of Latvia.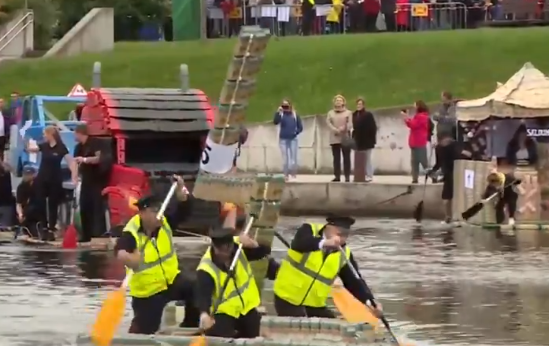 National participation in the festival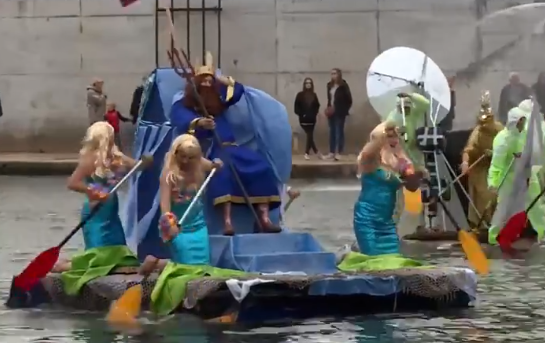 Boat Festival
It is customary for more than 150 sailors to race in the recreational cartoon boat race in the waters of Giljava, Latvia, and the sailors consume more than 30,000 cartons of milk cans in building boats that have proven their durability, efficiency, speed in travel and water penetration, with enthusiastic rowing from the participants.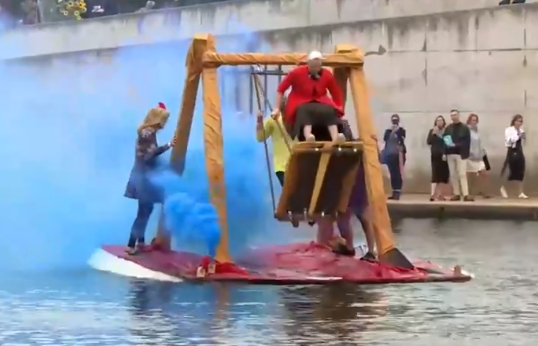 Festival Celebrations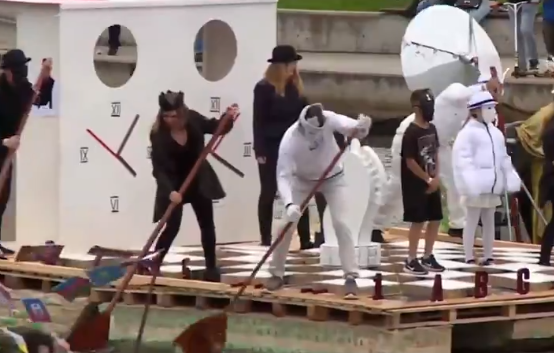 Pictures from the festival
The cartoon regatta is part of a festival to promote agricultural materials and local products, and includes cooking and eating competitions among Latvian citizens.
Moving to another European country that holds an annual festival, Swiss cows were transported in a strange scene by helicopter from the mountain pastures in which they reside to the bottom of the high meadows of the Swiss Alps to participate in the annual cow parade, and the cows in Switzerland were flown to the bottom of the Alpine meadows in a strange sight .
About 10 of the cows were taken by helicopter from the hills due to the difficulty of accessing a lot of pastures through the use of cars, in addition to the injury of some cows and the difficulty of walking, as they were transported using a mesh belt and were suspended along a cable under the helicopter while it was flying in the sky.