Acne is one of the annoying things that women face and is mostly caused by some bad habits we commit, and to get healthy and glowing skin free of acne, so avoid lifestyle mistakes that may be the cause of the acne problem, according to a website report.Onlymyhealth".

1
Make-up tools
Using the same makeup tools like brush and sponge frequently and not cleaning them regularly, storing them in open places and using them for a long period of time can actually be a reason behind acne problem, so it is important to keep makeup tools clean and dry and wash them after regular intervals because using makeup tools Soiled means putting bacteria directly on your face.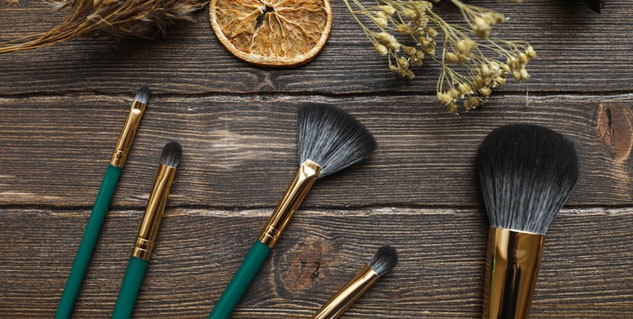 Dirty makeup tools
2
– Cleansing and exfoliation
Cleansing and exfoliation are both an important part of your skincare routine and will help you get healthy glowing skin, but as we all know it's important to use everything in moderation even if it's helpful, as over-cleansing and exfoliating can cause acne because it removes oils from your skin to the point of It can break down the protective layer of the skin and cause dryness, scaling and redness.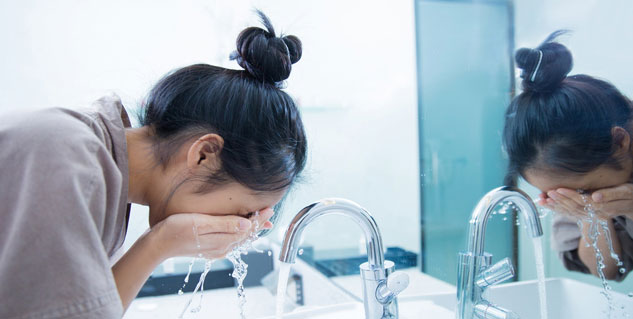 Excessive washing of the face
3
Make-up wipes
Makeup wipes are not enough to remove all layers of makeup from your skin. They are not a guaranteed way to remove makeup because these wipes do not clean the skin completely and may leave some makeup residue on your skin, causing clogged pores and acne breakouts.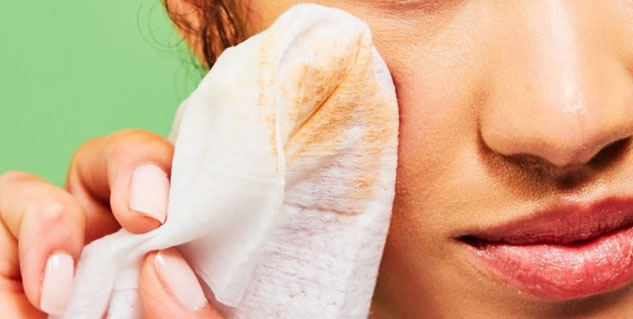 Make-up removal wipes
4- Touching the face frequently
Touching your face repeatedly can be a major cause of pimples and acne, because it carries bacteria that damage the skin as a result of touching different surfaces throughout the day, and this may be a major reason contributing to the development of acne on your skin.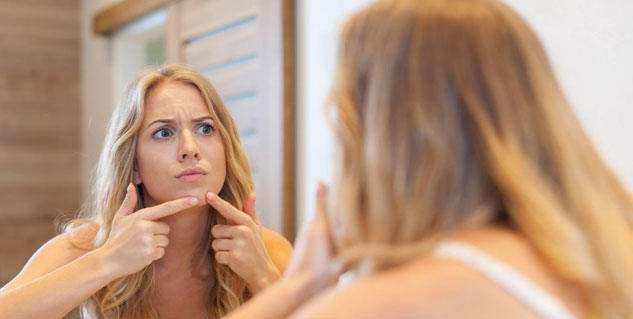 Avoid touching your face
5- Neglecting hydration
Skipping moisturizer just because your skin is oily is the biggest mistake, moisturizer should be an essential part of your skin care regimen even if you have oily skin with acne, since moisturizers help you retain your skin's moisture, and not using them can make your skin dry and irritated which can lead to dry skin. exacerbation of acne;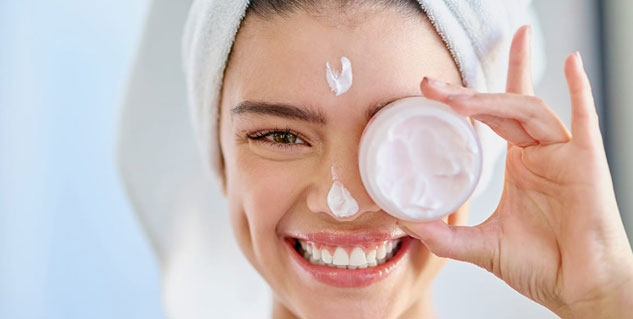 moisturizing cream