Egyptian Mohamed Elneny, Arsenal player, will return to his team's training next week, the English club announced in an official statement on its website today, Thursday.
Arsenal clarified that Elneny will not be able to participate in his team's next match in the English Premier League against Burnley, which will be held on Saturday, in the fifth round of the local competition..
Arsenal said on its official website that Mohamed Elneny is on his way to recovering from a recent muscle injury, and is awaiting his return to training next week..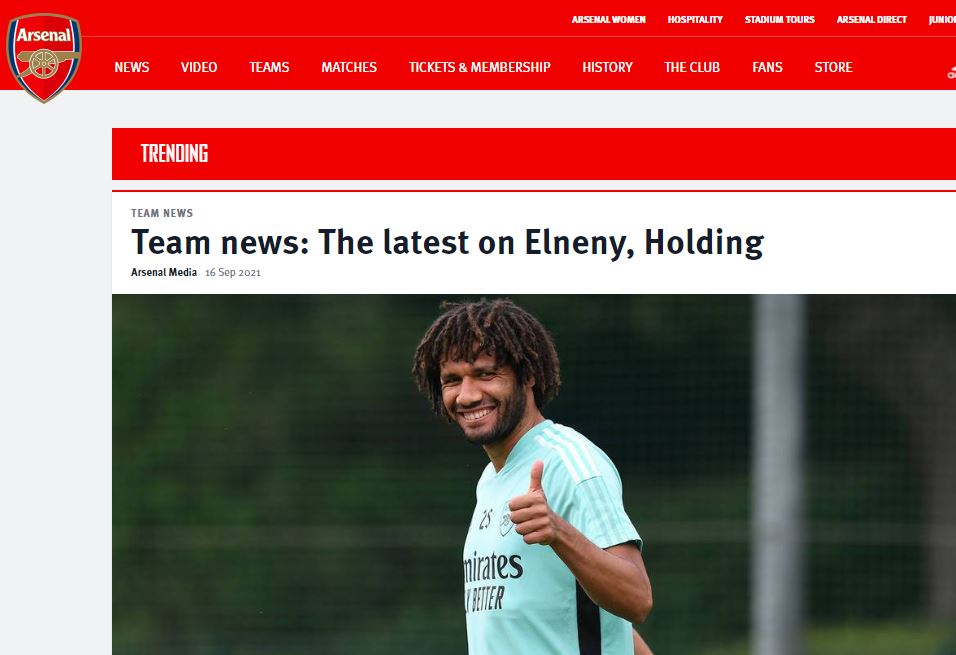 Elneny missed the match between Egypt and Gabon, in the second round of the African qualifiers for the 2022 World Cup, which was held in Qatar, and ended in a 1-1 draw.
Arsenal's statement added that Rob Holding had severely bruised his right knee during training prior to the Norwich City match last weekend.
The statement added that the suspended Granit Xhaka will not participate because he received a red card against Manchester City.
The statement concluded that all first-team members and support staff continue to be regularly tested for infection with the Corona virus as part of the Premier League protocol.