Mohamed Salah, a professional in the English team, Liverpool, expressed his happiness with the public's support for him during the last matches, asking them to continue to encourage him and give him strength.
Mohamed Salah
Salah, through his account on "Instagram", published pictures of him after celebrating the goal, and showing the strength of his muscles, accompanied by a comment: "You fans, keep encouraging me, you give me more strength than I think."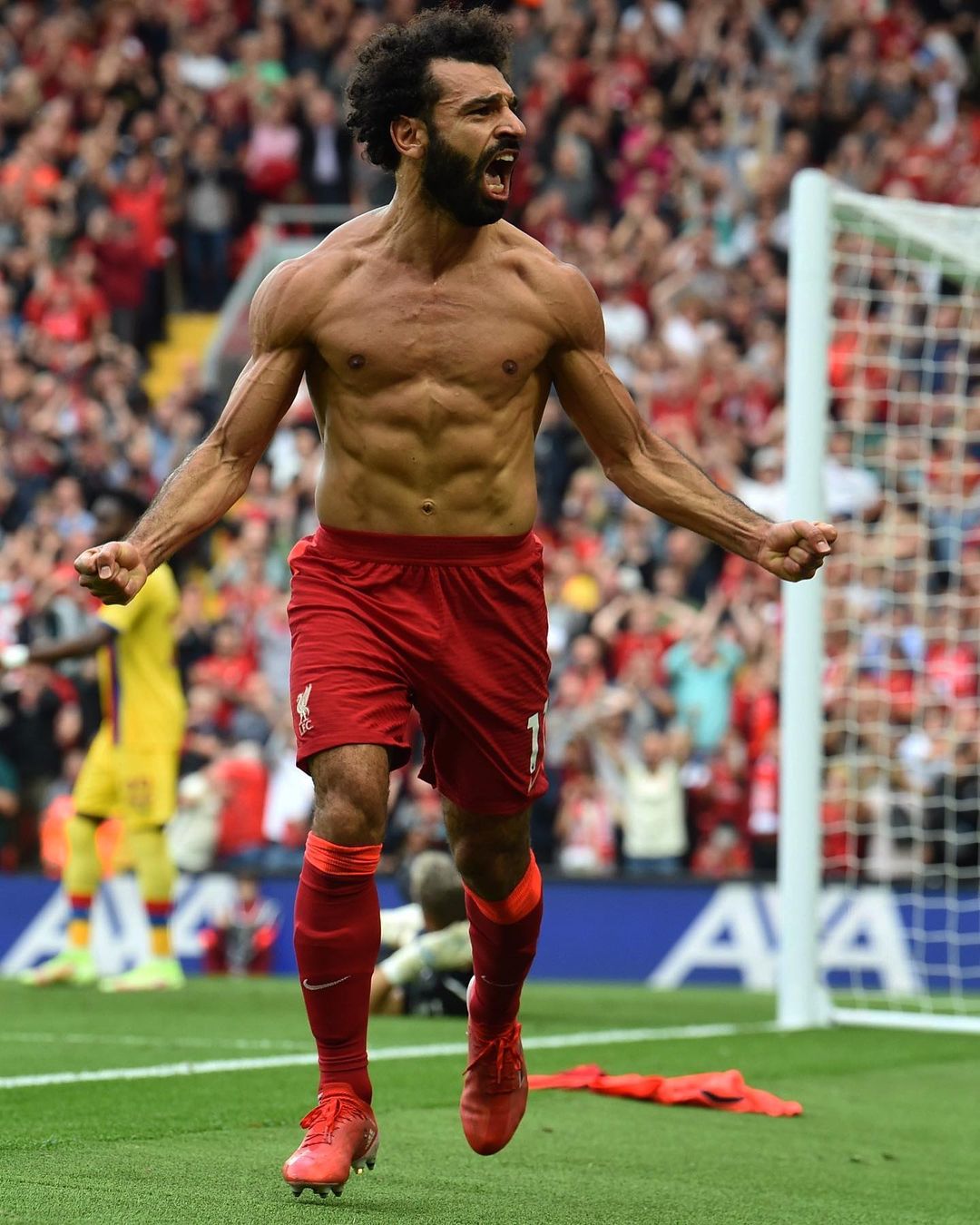 Mohamed Salah
The Egyptian star, Mohamed Salah, the Liverpool player, appeared in a new format, during the Reds' victory over its guest Crystal Palace, with three goals without return, in the match that brought the two teams together, on Saturday evening, at "Anfield" stadium in the fifth round of the English Premier League..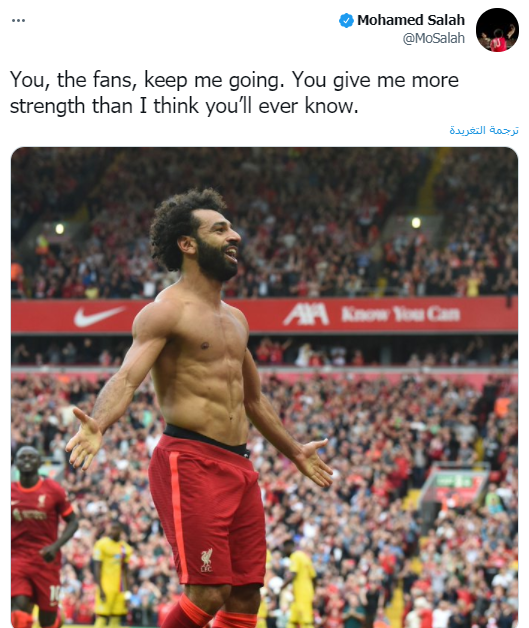 Capture
Mohamed Salah's muscular muscles appeared when he took off his shirt, after scoring Liverpool's second goal in the match in the 78th minute, which caused him to receive a yellow card from the referee..
Pictures of Mohamed Salah's muscles received many admiring comments from thousands of Liverpool fans, who praised the player's physical strength, and the protection of these muscles, the player from any fractures during the events of the matches..
And the body of Mohamed Salah has developed during the last period, specifically since he joined Liverpool in 2017, where he explained the extent of the physical strength of the pharaoh..
Liverpool fans chose Mohamed Salah as the best player in the Reds match with Crystal Palace, which Jurgen Klopp's battalion won 3-0..