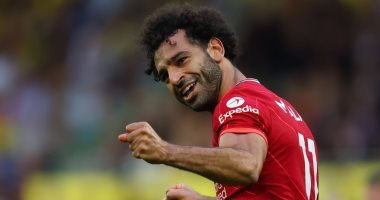 The professional English team, Liverpool, in its ranks, the Egyptian star Mohamed Salah, is facing a strong confrontation when it hosts its Italian counterpart Milan, in the confrontation hosted by the "Anfield" stadium, the Reds stronghold, this evening, Wednesday, in the first round of the European Champions League competition for the current season 2021-2022. .
The date of the match between Liverpool and Milan
One of the strongest Champions League matches of the 2021-2022 season, between Liverpool and Milan at Anfield, will be held at nine in the evening, in the first round of Group B competitions.
liverpool vs milan match
And the official website of the European Football Association "UEFA" published the expected line-up for the Liverpool summit against Milan, and it came as follows:
Predicted Liverpool line-up against Milan
Goalkeeper: Alisson
Defence: Alexander-Arnold, Van Dyck, Matip, Robertson
Midfield: Henderson, Fabinho, Thiago
Forwards: Mohamed Salah, Jota, Sadio Mane
As for the expected formation of Milan against Liverpool, as follows:
Goalkeeper: Mike Maynan
Defence: Calabria, Tomori, Simon Kjeer, Theo Hernandez
Midfield: Ismael Bennacer, Casey, Salemikers
Forwards: Rebic, Rafael Liao, Brahim Diaz
liverpool vs milan match
While the Egyptian star Mohamed Salah is looking for his 26th goal in the Champions League over the history of his participation with the Reds, in the continental competition, the Swedish star Zlatan Ibrahimovic is absent from the Italian champion due to injury.
liverpool vs milan match
For his part, Milan coach Stefano Pioli, while talking about his club's match against Liverpool, talked about Ibrahimovic's absence from the match..
During the match press conference, Pioli said: "There has been growth compared to last year, we have worked hard to improve, and our start to the season shows that the team knows what it has to do. The level has now been raised, and it's a great opportunity to prove that we can also play in this game." Competition".
liverpool vs milan match
He added about Ibrahimovic's absence: "Zlatan could have been there from the beginning, but he suffers from tendinitis. We were hoping he could get over the discomfort, but it didn't happen, it's not worth the risk, we have Rebic and Giroud as substitutes for the Swede, and we are sorry for Ibrahimovic's absence but he He will be back soon."