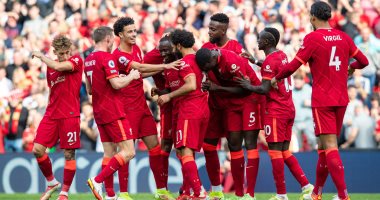 The Liverpool team, led by Egyptian star Mohamed Salah, will be a guest of the Portuguese team Porto at exactly nine o'clock this evening, Tuesday, at the Dragao stadium, in the second round of Group B competitions, in the European Champions League for the current season 2021-2022.
At the same time, another strong match will be held in the second group, which will gather AC Milan with its Spanish host, Atletico Madrid, at the "San Siro" stadium, in Italy.
The Reds lead the second group with 3 points, after their exciting victory over their guest AC Milan 3-2 in the first round, while the Portuguese team has one point after its goalless draw with its host Atlético Madrid.
Liverpool has historically excelled in its confrontations with Porto, at the level of the Champions League, as the two teams met in 6 matches, the Reds won 4 matches and settled two matches.
Mohamed Salah scored two goals against Porto and made the same, during 6 matches against the Portuguese team in the competition, including 4 matches with Liverpool and two matches with his former team, Roma.
Liverpool enters tonight's confrontation with high spirits after topping the English Premier League table with 14 points, despite its exciting draw with its host Brentford team 3-3, in the sixth round competitions. On the other hand, Porto won a fatal victory over Gel Vicente 2-1 in the seventh round of the league Portuguese.