Egyptian star Mohamed Salah, Liverpool player, seeks to increase his scoring record in the European Champions League when he leads the Reds in the fiery confrontation against its Italian guest, Milan, at nine in the evening, today, Wednesday, at "Anfield", in the first round of the Champions League competition in the current season 2021. -2022.
Mohamed Salah has a great record during his participation in the European Champions League with the clubs he played in his shirt during the past years, namely Basel, Switzerland, Chelsea, Rome, Italy, Liverpool, where he participated in 68 matches, starting from the preliminary qualifying round for the group stage until the final match of the championship, according to the statistics published by the website. Global Transfer Market.
Mohamed Salah scored 32 goals in the European Champions League, including his goals in the preliminary round of the European competition, in addition to 13 assists, including 26 goals with Liverpool to become the historical scorer of the Reds in the Champions League, and one goal with Roma, and 5 goals with Swiss Basel.
Mohamed Salah succeeded in winning the Champions League once, with Liverpool in 2019, at the expense of Tottenham in the final match, which saw the pharaoh score a penalty kick.
The most prominent numbers of Mohamed Salah in the Champions League were as follows..
68 matches
32 goals
5 duets
13 assist
3 yellow cards
Crowned the title 2019
The formation of the best in the season 2017/2018
Liverpool's historical goalscorer in the Champions League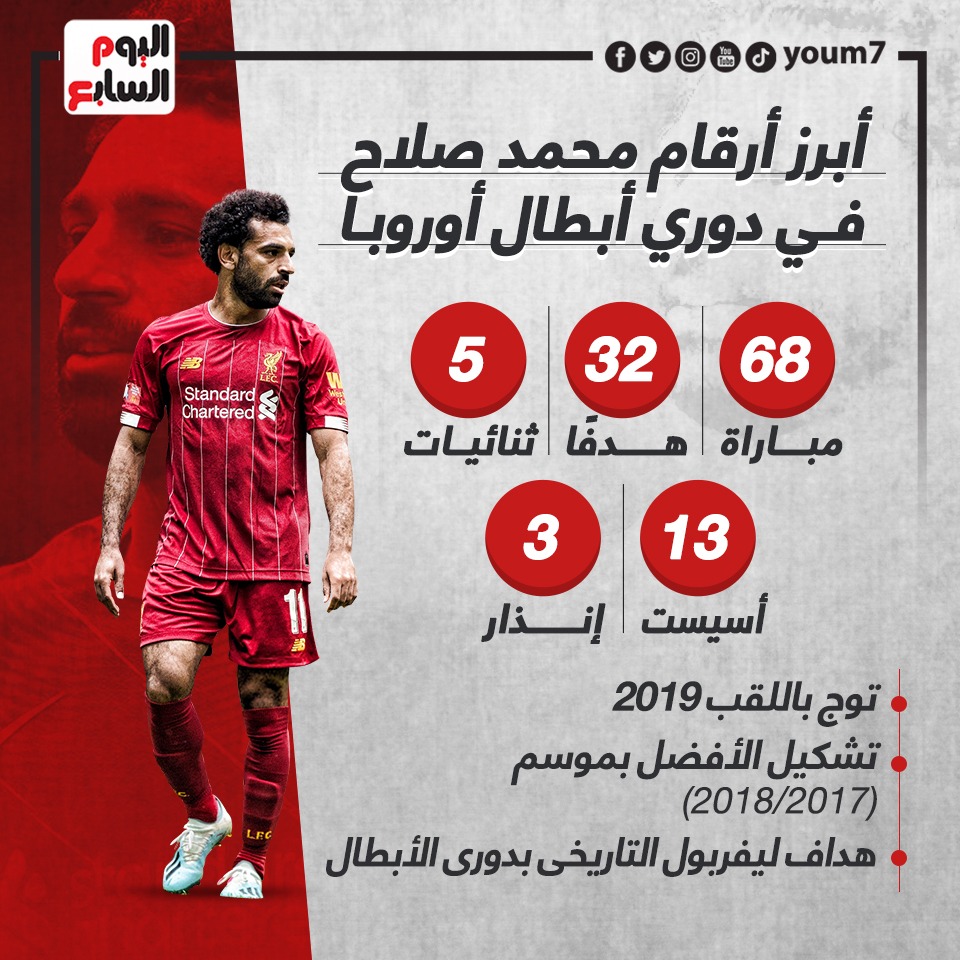 Mohamed Salah numbers in the Champions League