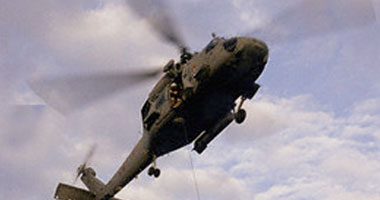 Today, Monday, the Interfax news agency, quoting a source, said that Russian military investigators are now dealing with the shooting down of a helicopter over Armenia on the ninth of last November, as an accident of "premeditated murder," a charge much more serious than the previous charge of "murder by negligence.".
The Russian Mi-24 helicopter was shot down over Armenia near the border with an Azerbaijani region, killing two crew members and wounding a third, a few hours before reaching a peace deal brokered by Moscow over the Nagorny Hate Bach region.
At the time of the accident, six weeks had passed since violent fighting was taking place between Azerbaijan, which received political support from Turkey, and Armenian forces because of the mountainous region..
An Azerbaijani foreign minister said that his country's forces had shot down the plane unintentionally and offered an apology to Moscow, expressing willingness to pay compensation..
Interfax said today, quoting a source, that since the beginning, a possible infringement case against the aviation bases has been opened, resulting in negligent murder.
Changing the charge could lead to premeditated murder, which could lead to a life sentence for those responsible, complicating relations between Moscow and Azerbaijan..