The marital relationship is based on affection, mercy and understanding, and with the passage of years, the relationship goes through several tests of various problems and disagreements, which reveal the strength or fragility of love between them, and some of them continue and strengthen the relationship, and some of them fail and announce the separation, but the heroes of the "photosition" that the photographer filmed , Mohamed Howaidi, for the couple, Mounir Gerges and Nadia Milad, who celebrated their 34th wedding anniversary and are grandparents with young grandchildren, and despite these long years of their marriage, they still carry for each other the same strength of love that united them for the first time.
Photographer Mohamed Howaidi talked about the romantic story of the "Photography" of the couple, Mounir and Nadia, to "The Seventh Day," saying, "I met Professor Mounir and his wife while they were in joy and it caught my attention that they were dancing slaw together as if they were newlyweds, and their looks were very nice, and their love for each other was evident." I wanted to document this moment with a photo session, and Professor Mounir welcomed the idea, and said that he was thinking of doing something to celebrate his 34-year wedding anniversary with his wife, Madame Nadia.
Husband Mounir Gerges, 61, who works in an agricultural association, and his wife Nadia Milad, 55, an administrative employee in a preparatory school, prepared to hold a photo session to celebrate their wedding anniversary, where the wife bought a white dress similar to the wedding dress and styled her hair. In a way that suits the dress, as she puts on a thin "make-up", to relive the first moments of her marriage to her lover, Mounir, who carefully chose his clothes to match the event and his wife's look.
The age of the couple's love story, as mentioned by their son Mina, is longer than the age of their marriage, as the couple are cousins, and each of them found in the other the bond and the lover since their childhood and they had romantic messages and a love story that culminated in the marriage that resulted in a boy and a girl, Mina and Christina, to extend the love story More include four grandchildren.
The photographs were taken in one of the gardens where the picturesque landscapes appear to appear as romantic paintings of a classic sentimental novel, where the photographer added: "I photographed during two hours somewhere between Dakahlia and Gamasa, and the couple had a sweet soul to the point that they drew the attention of people around them who were surprised by their The photoshoot and they ask, they are two newlyweds who have increased their love for each other."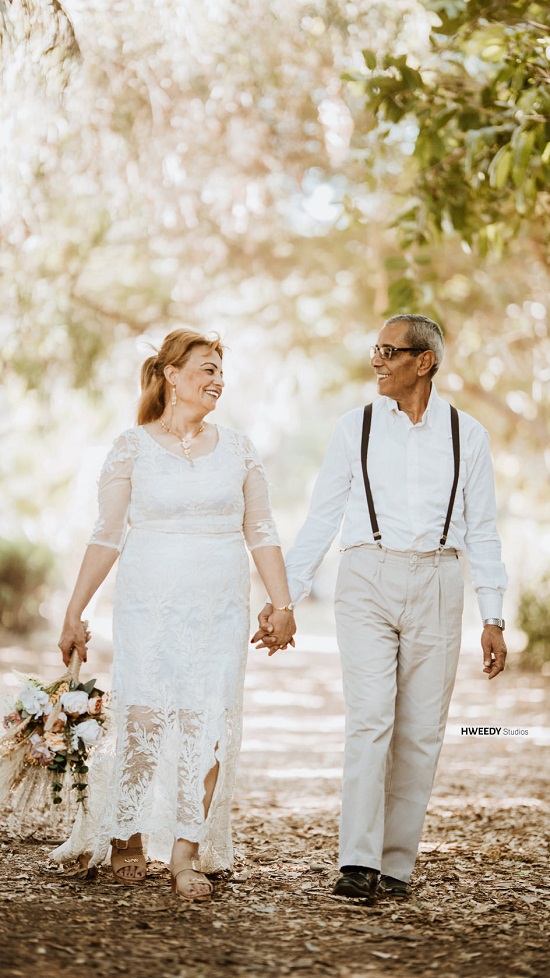 the couple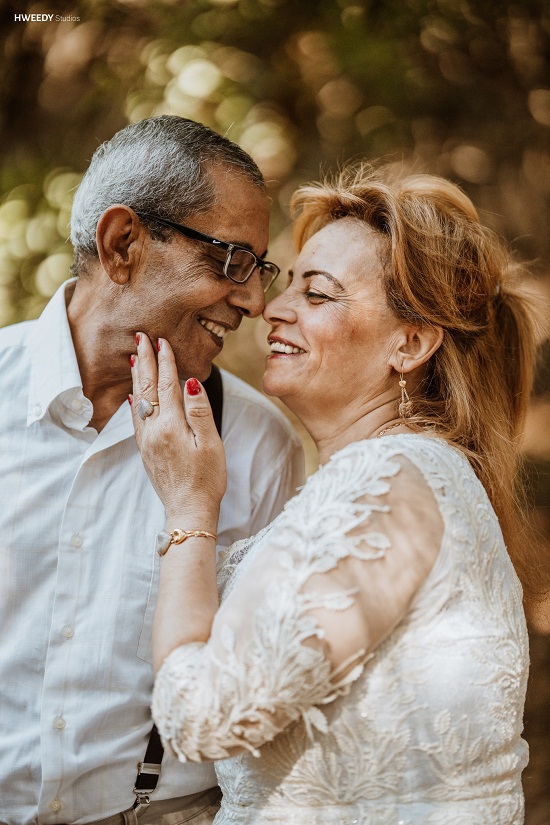 Another picture of Mounir and his wife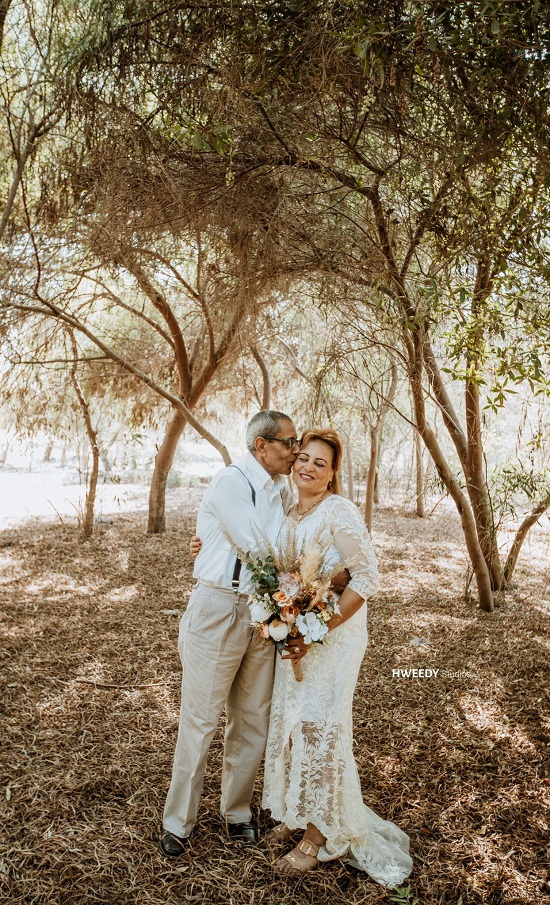 Another picture of the couple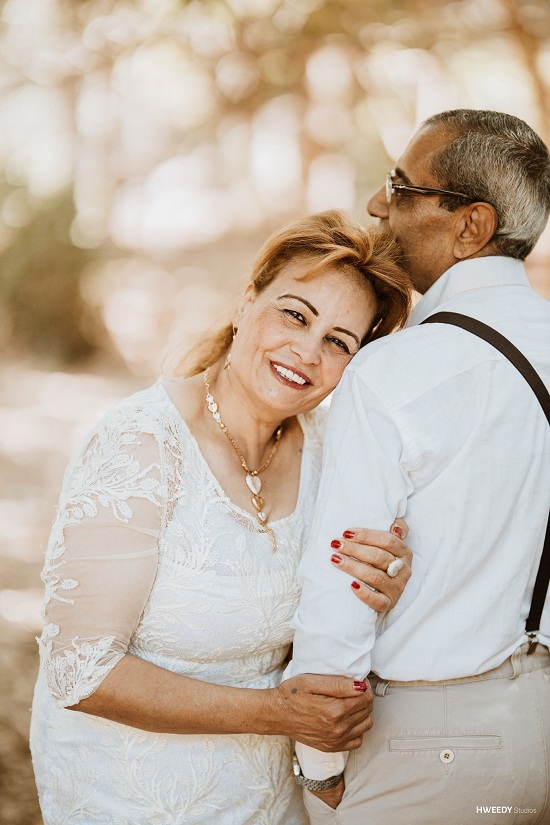 Another image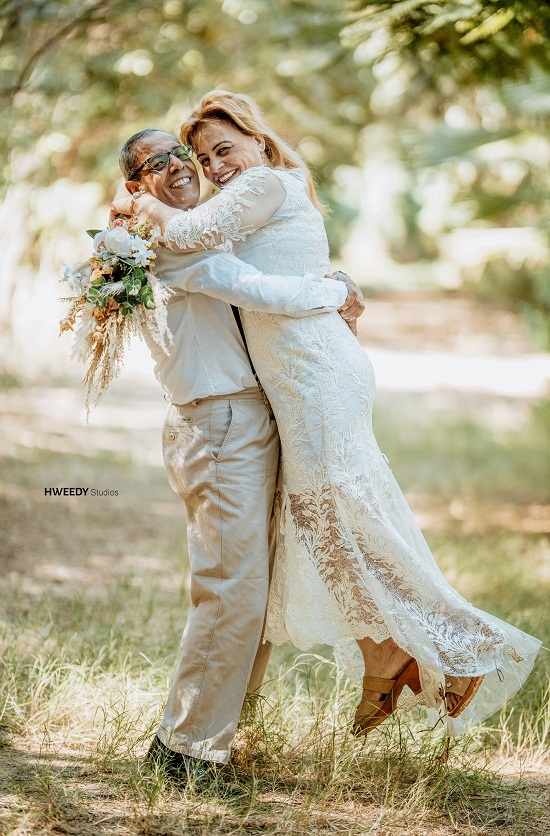 Another picture of Nadia and her husband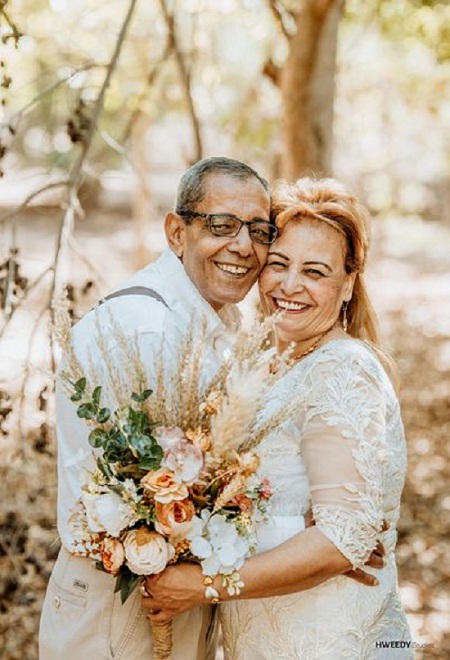 Mounir and Nadia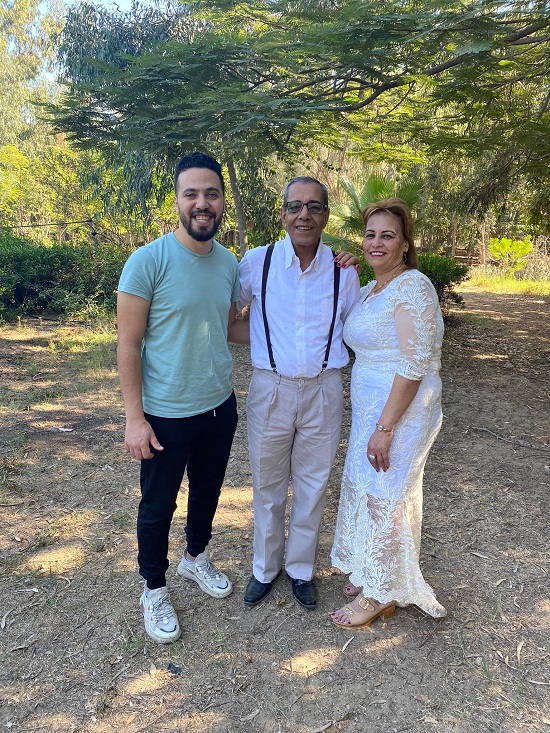 Another picture of the photographer with the couple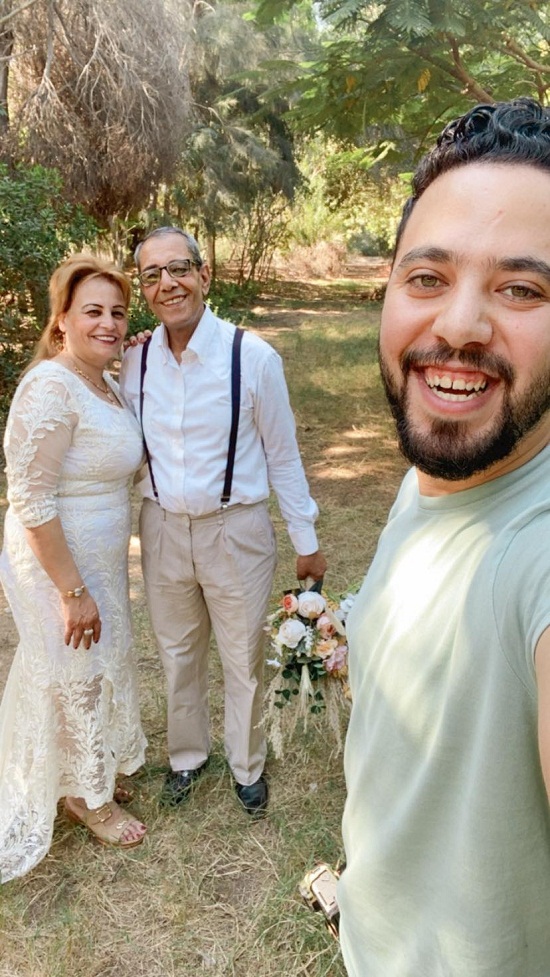 Mohamed Howaidi with the couple