Horacio Gonçalves, coach of the Mozambique national team, announced a list of 26 players for the two matches of Cameroon in the 2022 World Cup qualifiers. The two teams will meet in Yaounde on October 8 in the third round, and four days later they will meet in Morocco in the fourth round match of the fourth group of the Qatar 2022 World Cup qualifiers.
The list witnessed the presence of Luis Miccione, the new Al-Ahly player, who joined during the summer transfer period, and will join the camp scheduled to start on October 3, in preparation for the two matches against Cameroon.
Gonçalves said, in statements carried by the official website of the Mozambican Federation, that he had settled on the inclusion of a group of ready players and in excellent physical condition to facilitate the team's task against the Cameroon Lions.
Regarding the formation choices for the two matches, he said: "Every player who joins the national team is important to us, whether he participates or not. All players have the same opportunity to participate, and I will choose the appropriate formation to serve the team and ensure a positive result against Cameroon."
Mozambique occupies the fourth and last place in the group standings, with one point, from a draw with Côte d'Ivoire, the leaders of the group, with 4 points. Cameroon and Malawi are in the second and third places, with 3 points each.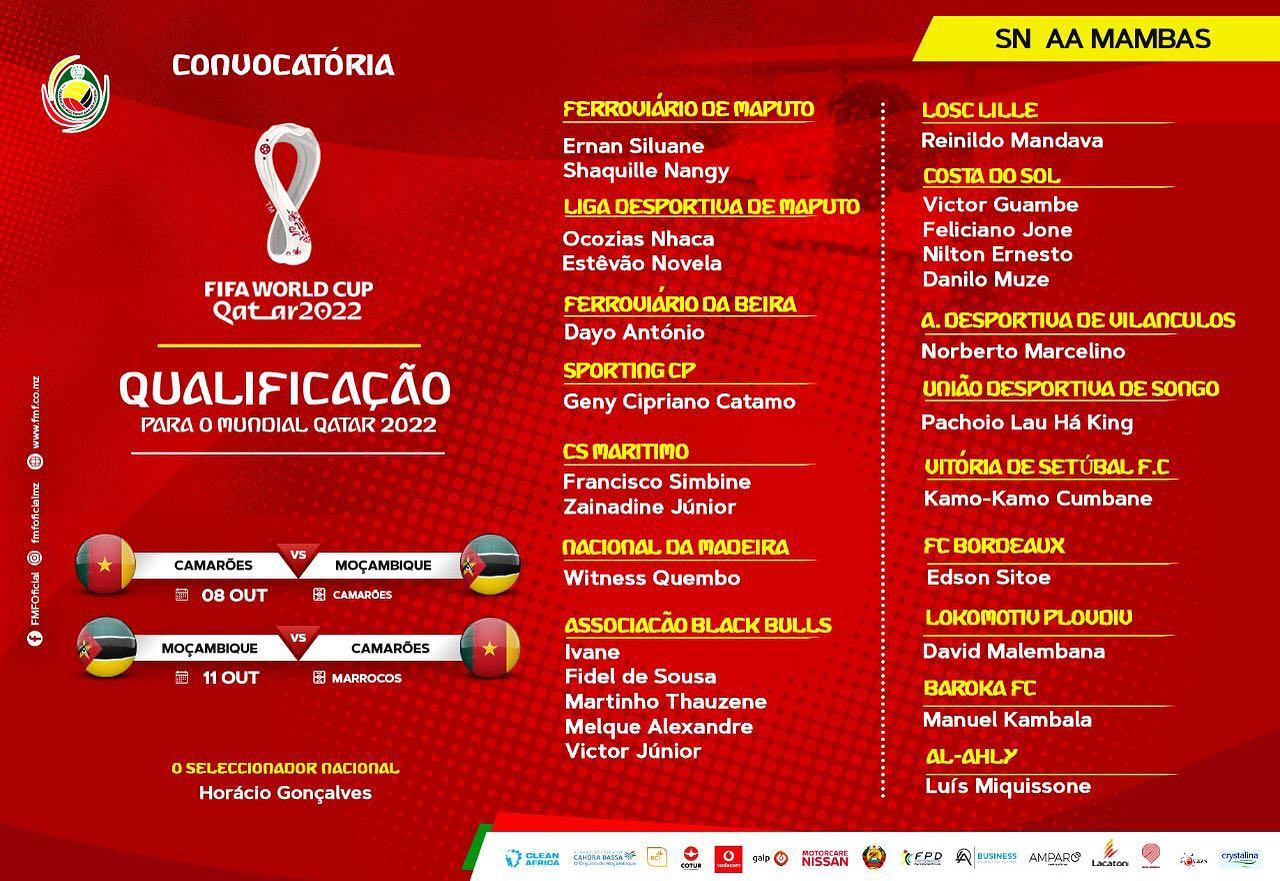 Mozambique national team squad