The Egyptian international, Mostafa Mohamed, player of Galatasaray, loaned from the Zamalek team until the end of the current season, was in his team's list for the Kayserispor match, which will be held at 7:00 pm at "Caesar Ataturk" Stadium, in the sixth round of the Turkish League Championship.
Mustafa Muhammad suffers from a crisis of mistrust during the past matches due to his absence from scoring goals during the current season with the Turkish Galatasaray team.
Fatih Tarim, the technical director of the Galatasaray team, called the Egyptian striker to the list of the team that will participate in the next match in the Turkish League.
Galatasaray lost its last league match from Alanyaspor, which is its first loss in the new season, and then fell to ninth place with 8 points..
As for Kayserispor, it occupies the tenth place in the Turkish League standings with 7 points, after winning two wins, a draw and losing two of the 5 matches it has played so far.
The list of Galatasaray team for tomorrow's match is as follows: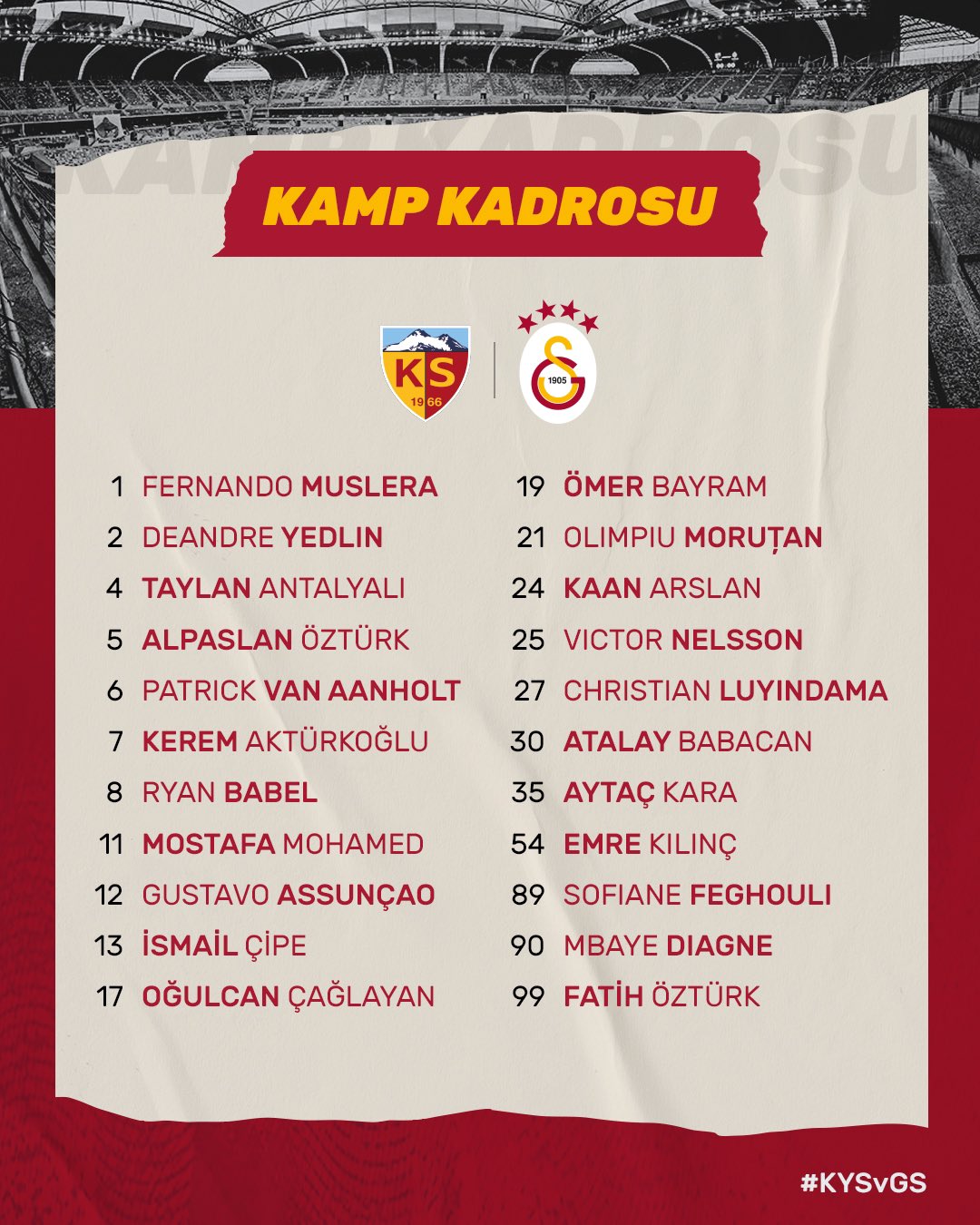 Galata Saray List