Period pain, medically known as dysmenorrhea, is a common problem that most women face during this period, and it can occur for several reasons and is divided into two types, spasmodic and congestive pain, while many are concerned about it and believe that it is not normal, and experts suggest that it is completely normal, according to For the report published in the "Times of India".

Period pain occurs in about 70-80% of women, and the pain can vary from mild to severe, in severe cases, it may reach the point of fainting, as the type of pain and symptoms associated with it vary according to the nature of each woman.
Here are some common myths about the menstrual cycle that you should stop believing:
Myth: Period pain is a bad thing
Truth: Period pain does not indicate an underlying problem. In fact, mild to moderate pain during this period is a good sign. You may be surprised to learn that period pain is a sign of a healthy uterus and ovaries.
Myth: You should not eat sour and cold foods during menstruation
Truth: There is no scientific reason why sour foods should not be eaten during menstruation. Sour foods are rich in vitamin C, which helps in strengthening immunity, but cold foods can be eaten in moderation.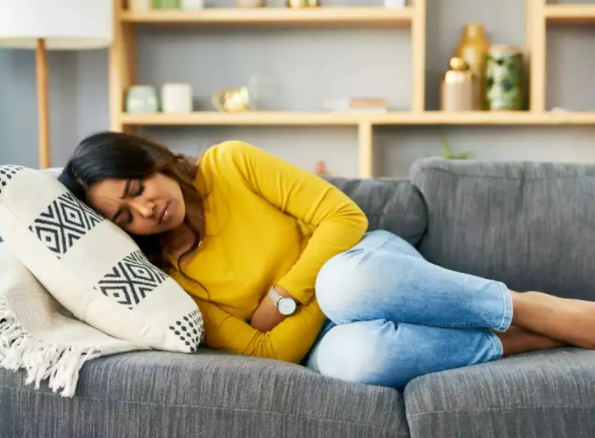 PMS
Myth: You shouldn't exercise during menstruation
Truth: Exercising during menstruation is believed to increase pain, but some simple exercises and yoga can help relieve the pain.
Myth: Taking a cold shower can increase pain
Truth: Period pain occurs because the uterus in this period is not in its normal position, which has nothing to do with the type of water you put on your body, but taking a hot water bath can relax your body and can have a calming effect, but at the same time taking a cold water bath does not cause any damage.