Nadine El-Gayyar was crowned Miss Egypt 2021, and Habiba Othman won the title of Miss Eco Teen 2021, at the closing ceremony of the Miss Egypt contest, which was held tonight in a Cairo hotel.
Sandra Adel was chosen as the first runner-up for Miss Egypt 2021, while "Lina Ayman" won the title of Miss Egypt Tourism 2021, and "Nagham Tarek" was crowned Miss Egypt for the Environment, and "Shahi Hamdi" won the title of "Miss Grand International" 2021, which are the titles that qualify them To participate in international competitions in these areas.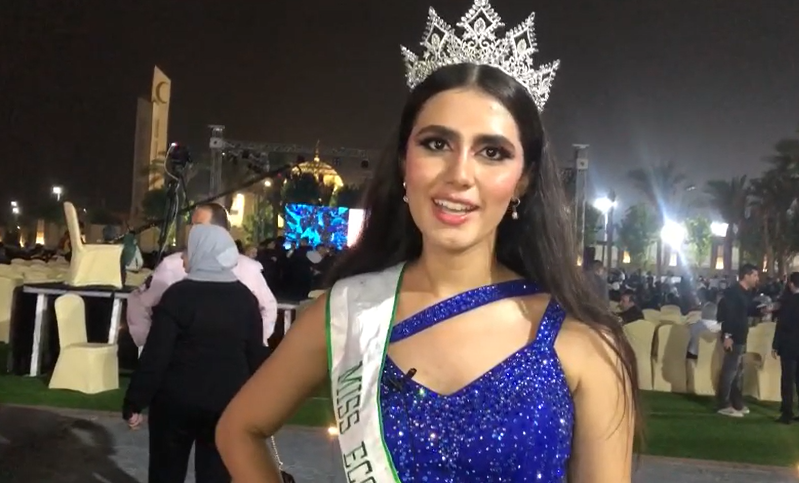 Habiba Othman
Hana Al-Badran was also chosen as the first runner-up for Miss Egypt for Teenagers, and Miran Samer as the second runner-up.
The competition jury chose the winners from 30 finalists, out of 1900 girls who applied for the competition, and they underwent several competitions and qualifiers during the past weeks.
It is required to apply for the competition that the age is not less than 18 years and the height is 165 cm. It is also required to have a high qualification, with tact, good appearance, attendance and vision to serve the community.
The closing ceremony included several fashion shows, including a show of environmentally friendly fashion manufactured by recycling, in addition to personal interview questions to measure the culture and attendance of the contestants.