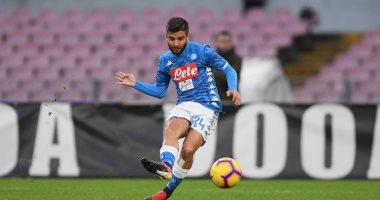 International Napoli midfielder Lorenzo Insigne is waiting for a record against Juventus in the match that will bring them together at six in the evening, Saturday, at the top of the third round of the Italian League competitions.
And, according to the Italian newspaper, "Toto Sport", Lorenzo Insigne will play his 400th match in all competitions with Napoli, if he is in the starting lineup of the South Club in today's match.
Lorenzo Insigne played 399 matches in all competitions with Napoli, scoring 110 goals and 85 assists.
She added that Lorenzo Insigne may play his last season with Napoli this season, as he did not reach an agreement to renew his contract, which expires in June 2022.
Lorenzo Insigne is considered one of the stars of the midfield in the Italian league, because of his accurate passing in addition to his ability to score.
Lorenzo Insigne contributed to Italy's victory in the European Championship "Euro 2020".