The hibiscus plant is a herbal plant that has multiple benefits for the whole body, as it treats many bodily diseases, as it contains beneficial components for the rest of the body. C in a large amount, which contributes to a significant strengthening of the immune system.
It is known that hibiscus has anti-bacterial and anti-inflammatory properties, and it is one of the best ingredients for beauty, as it is the best for lightening and tightening skin wrinkles, as Dr. Aging, and giving the skin a natural youthful boost, due to its ability to block the activity of the "elastase" enzyme, which is responsible for breaking down the natural elastin of the skin, which helps to tighten and lift the skin.
The hibiscus plant contains organic acids that have an exfoliating effect on the skin, including citric acid and malic acid, in addition to vitamin C, which helps to increase the speed of cell renewal and obtain a uniform and lighter color for the skin. Lightening the skin, unifying the color of the skin, removing spots, scars, and tightening wrinkles
How to make a hibiscus mask
the ingredients:
Half a cup of water.
Half a cup of hibiscus leaves.
Two teaspoons of rose water.
Two small spoons of starch.
How to make a hibiscus mask
steps
Water is boiled with hibiscus leaves.
Leave to cool and then add rose water and starch.
Spread on the skin.
Leave for twenty minutes.
Rinse the face with cold water.
Repeat the mask twice a week
You can also make hibiscus cubes by boiling the hibiscus and placing it in ice cubes in the freezer and passing the cubes on your face daily in the evening to tighten and lighten the skin
Benefits of hibiscus for the skin:
1- It works as a great moisturizer for the skin.
2- It works to regenerate skin cells.
3- A natural exfoliator for the skin.
4- It tightens the skin and reduces wrinkles.
5- It calms the skin.
6- It gives the skin freshness, vitality and natural luster.
7- It has many benefits in eliminating dark circles.
8- It works to unify the color of the skin.
9 – It works to lighten the skin and protects it from the sun's rays.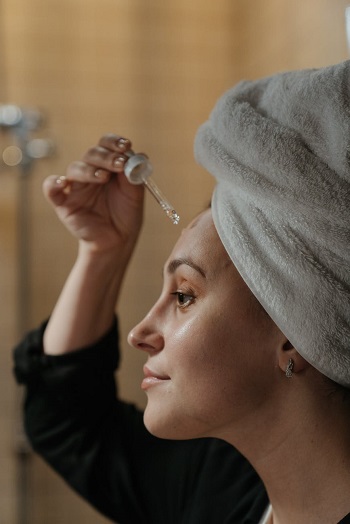 Skin care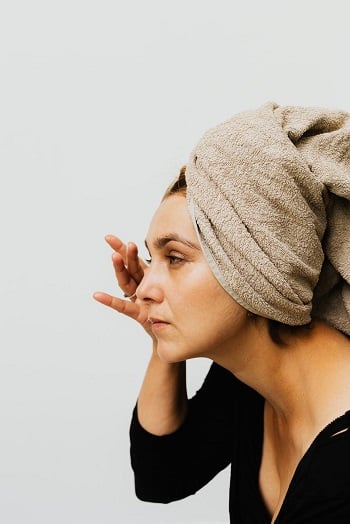 Natural Botox