Apple cider vinegar contains anti-microbial, anti-bacterial and antioxidant properties, which help clean the scalp and hair strands, and also works to strengthen it. To achieve this, we review in this report, natural recipes from apple cider vinegar for hair care, according to the websitetreehugger".
Natural Apple Cider Vinegar Recipes for Hair Care: Rosemary and Apple Cider Vinegar Recipe
Rosemary essential oil or "rosemary" contains a high percentage of antioxidants and anti-inflammatories, to wash hair by preparing 4 cups of water and placing it in a pot on the fire until it boils and then left to cool, with the addition of 3 tablespoons of apple cider vinegar and five drops of rosemary essential oil, then shampoo and condition the hair, then put a cup of the mixture on the hair, leave it for 30 minutes and then rinse it with cold water.
Olive oil and apple cider vinegar hair care recipe
Olive oil helps moisturize the hair, so mixing it with apple cider vinegar helps moisturize dry hair, and it is preferable to use the recipe once a week to get soft and strong hair by mixing a quarter cup of olive oil with 1 tablespoon of apple cider vinegar, and put the mixture on Hair from roots to ends, leave it for 15 minutes, then wash hair with shampoo.
Greek Yogurt and Apple Cider Vinegar for Hair Care

Mixing honey, Greek yogurt and apple cider vinegar helps moisturize and clean the hair, by mixing 1 tablespoon of honey with 1 tablespoon of apple cider vinegar and adding 1 cup of Greek yogurt, then stir the ingredients and put it on the hair from the roots to the ends and leave it for 15 minutes, then Washing hair with shampoo and conditioner, and it is recommended to keep the remaining mixture in the refrigerator for up to a week.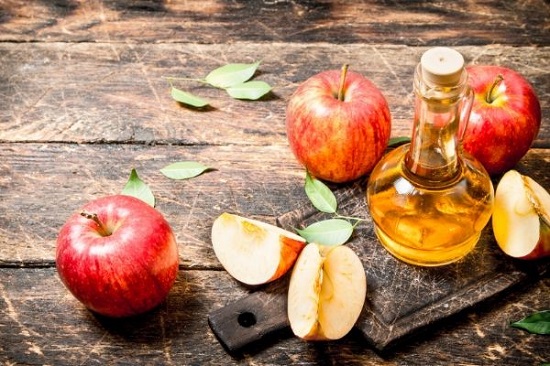 apple cider vinegar for hair care