Some women suffer from the problem of blackheads on their face, which causes them to feel embarrassed in front of others, so they try to hide them in any temporary way, but this problem can be treated by using natural recipes to get rid of blackheads at home, by implementing simple steps that we review in this The report, according toreadersdigest".
Natural recipes to get rid of blackheads: baking soda and water
Baking soda is one of the essential things in the kitchen that helps treat blackheads and clean the skin by getting rid of dead skin cells. This can be achieved by mixing two tablespoons of baking soda and two tablespoons of water together to form a paste, then massaging the face with the paste and rinsing after that. With warm water, then apply a moisturizing cream. It is also recommended to repeat the recipe two or three times a week.
Tea tree oil to get rid of blackheads
Applying tea tree oil directly to the affected areas helps to get rid of blackheads, whether on the chin or the nose, as the oil helps to kill bacteria, so it is recommended to put some drops of the oil directly on the affected areas and leave it to dry and then wash the face with water, or use beauty products from Among its components are tea tree oil, such as soaps and creams.
Coconut oil and sugar to get rid of blackheads
Blackheads often appear on the chin and around the mouth, and they can appear on the body as well, so it is recommended in this case to exfoliate the body by mixing coconut oil and sugar in equal quantities to make a body scrub by placing the mixture on the affected areas with a massage to get rid of the heads black skin by exfoliating and then washing the body after that.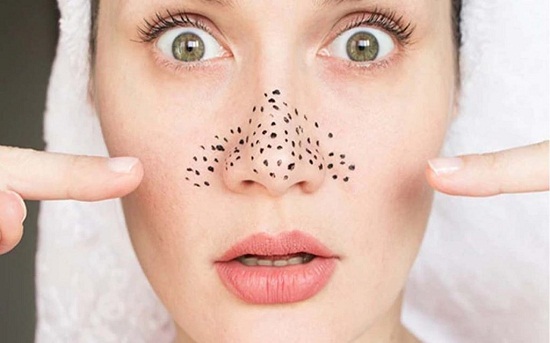 black heads