Mark Medina
| USA TODAY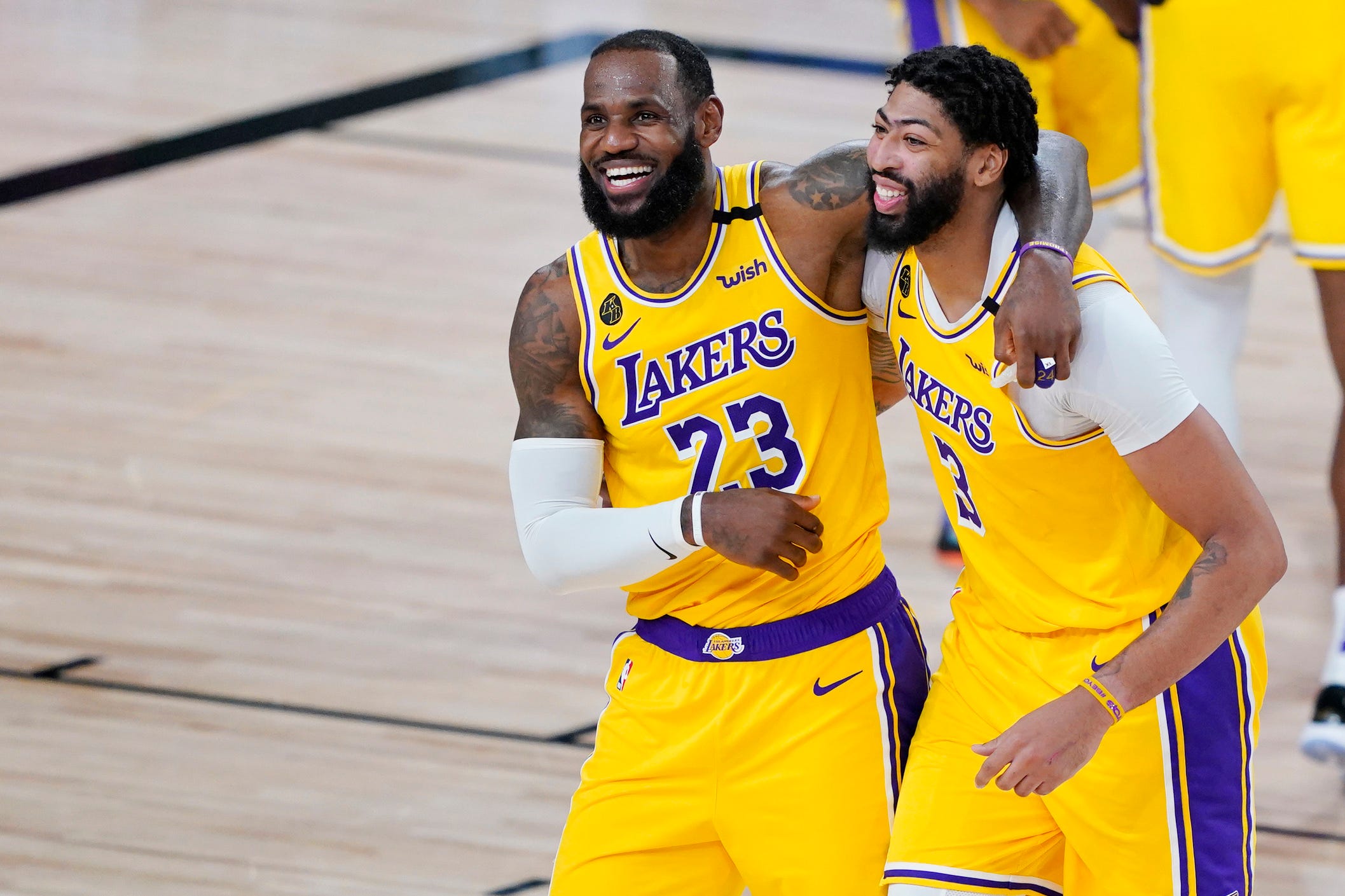 Dates to circle on the NBA's first-half schedule
SportsPulse: In a blink of the eye, a new NBA season is upon us and we're here to provide you with a users guide to the most anticipated matchups in the first half.
The NBA resumed a season on a quarantined campus this summer during the coronavirus pandemic without any outbreaks. But can the NBA ensure the same thing in a 72-game season without the same controlled environment?
"The freedom is a concern," Philadelphia 76ers coach Doc Rivers said recently. "I'm very concerned on if we can pull this off."
The NBA still experienced challenges in the bubble with players, coaches and staff members spending the majority of that time away from their families. Will the well-being of players improve with more family time between practices and games? 
"I think it will be easier for a lot of people to navigate," New Orleans Pelicans forward Zion Williamson said. "You have to factor in people's families, kids and what they have going on in their life and not being restricted in one spot."
Just like with the NBA's quarantined campus near Orlando, the league outlined extensive safety protocols that entail daily COVID-19 testing, sanitary working conditions and rules regarding social distancing and mask wearing. The league will host games in home markets starting Dec. 22 initially without fans. But with the NFL and college sports postponing or suspending games daily because of COVID outbreaks, can the NBA avoid contributing to the country's rising number of cases?
"The NBA has even admitted this – we understand that NBA players, coaches and referees are going to have COVID this year at some point," Denver Nuggets coach Mike Malone said. "Hopefully we can contain it where it doesn't become a team-wide situation, and we can somehow find a way to get through it."
During conference calls over the past week with various teams, executives, coaches and players admitted uncertainty on if they can get through a season. As Warriors general manager Bob Myers conceded, "The truth is nobody has answers to these questions."
The NBA's 72-game season and playoffs will last from December through July, giving officials eight months to navigate a virus that has already killed more than 286,000 people, according to John Hopkins University data. Though most teams will play in empty venues and travel on chartered planes, officials cannot control peoples' behavior in between practices and games.
"I'm sure everybody on here would feel a lot better if we knew the answer," said Phoenix Suns guard Chris Paul, the president of the National Basketball Players Association. "But what I do know is everybody involved – the league, the union and the players, everybody with the teams – is working daily to try to figure things out."
Why the NBA is not returning to bubble
Considering the NBA's success story on an enclosed campus, why not just produce a sequel?
Not only did the league worry about costs for an extended season on a quarantined site, but the NBA and its players union worried the participants' mental health would suffer significantly.
"This is more difficult in the sense of COVID. But I think no player was signing off going back to that bubble," Lakers forward Jared Dudley said. "There was no way you would have a 72-game season away from family. The NBA had stricter rules in there than I had ever seen. Give them credit. They had no positive tests. I understand that. But because of the strict rules, no player was going to sign off on that."
Instead, the NBA and the players union signed off on beginning this season with other protocols to mitigate the risk.
Before mandatory workouts began this week, all participants had to return at least three consecutive PCR tests. Players aren't allowed to congregate in the team's lounge areas even when group practices start next week. Both at home and on the road, participants can't visit bars, lounges, clubs, public gyms or any indoor gatherings of 15 people. They also have limited eating options, including restaurants with either outdoor dining or fully privatized space indoors. 
To enforce these rules, all 30 NBA teams have external consultants, including an infectious disease specialist, a rapid testing coordinator, a testing and contact-tracing officer and two mask enforcement officers. The NBA also said it would penalize teams or participants with fines, suspensions, loss of draft picks or game forfeits for anyone who fails to follow and enforce the rules.
"This is a bit more difficult and a bit more complicated. But I'm just going to have the same faith that they'll do the best job they can to figure it out," San Antonio Spurs coach Gregg Popovich said. "If we do get some bumps along the way, we'll all do our best. But like anything else, we all have to participate in trying to make it successful."
The NBA reported last week that 48 out of 546 people tested positive for COVID-19.  The Portland Trail Blazers closed their practice facility Sunday after three people in the organization tested positive for COVID-19. The Toronto Raptors, who have relocated to Tampa, Florida, for the season, kept their practice facility open after also having three positive cases because officials said they were "isolated" cases. 
Yet, the NBA remains determined the infection rate will decrease once all participants are subject to daily testing and safety measures again.
"From a professional manner, basketball is our livelihood and is the livelihood of these players, coaches and number of staff," Raptors general manager Bobby Webster said. "So we think by following the protocols that we can get through this."
Popovich, Sacramento Kings coach Luke Walton and Lakers coach Frank Vogel have spoken extensively with their players about the need to follow the rules. Dudley said he and other Lakers players have done the same.  
"I've had hundreds of tests at this point, and I've been fortunate enough to stay negative. I've done that by not being anywhere I don't have to be," Portland guard Damian Lillard said. "When we start traveling and we move around, I'm going to remain focused on the same thing. I'm not going to move around like everything is OK."
If only everyone followed Lillard's lead.
During the NBA's restart on a campus site, Sacramento's Richaun Holmes and Houston's Bruno Caboclo served additional days in quarantine after stepping off campus for food delivery. Los Angeles Clippers guard Lou Williams spent 10 extra days in quarantine after visiting an Atlanta strip club for wings following a pre-approved trip for a friend's funeral. Rockets guard Danuel House was dismissed from campus for inviting an unauthorized guest into his room.
Though players insisted most will follow the rules to protect their health, jobs and family as the 2020-21 season gets under way, they acknowledged that might not be enough. 
"It's kind of inevitable it's going to happen," Utah forward Joe Ingles said about players testing positive for COVID-19. "Hopefully it's way less than more. But at some point, guys on your roster is going to be out. Everyone has to be flexible."
How flexible can teams be?
The league has said "a small or otherwise expected number of COVID-19 cases will not require a decision to suspend or cancel the 2020-21 season." Still, any player that tests positive for COVID-19 can return either 10 days after a first positive test or after having at least two consecutive negative PCR test results. The NBA rulebook requires each team to have at least eight available players for each game. As Walton noted, "one bad decision could knock out half a team for 10-14 days."
"Our guys have great experience with coming through and getting tested every day, knowing all the protocols and knowing to always be on alert," Celtics coach Brad Stevens said. "You're always waiting for practice to get moved back an hour. You're just always on call. We've lived that in the bubble."
For better or for worse, the NBA will soon experience what it is like to live that way in the real world.
"Who the hell knows? I mean, it's 2020," Warriors coach Steve Kerr said. "I think we just have to go into it with an open mind, do our best and see what happens."
Follow USA TODAY NBA writer Mark Medina on Twitter, Facebook and Instagram.