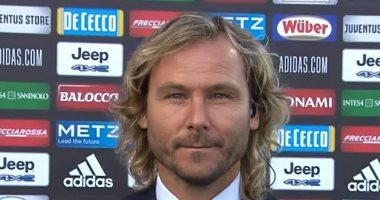 Pavel Nedved, vice-president of the Italian club Juventus, confirmed that he was "not worried" about the performance of Juventus, despite obtaining only two points from four rounds, and stressed his confidence in the progress of talks with Argentine Paulo Dybala to renew his contract.
Juventus is currently playing with Spezia in the fifth round of the Italian League competitions at the latter's stadium, and the result indicates that Juve is advancing with a goal without a response.
Before kick-off, Nedved commented in statements to "Football Italia", saying: "I am only concerned about the points, but not the performance, especially against Milan, which I felt was better than the one we had in the Champions League. 90 minutes and that's what we need to improve."
On the return of Frederico Chiesa, he said: "He is doing very well, unfortunately he returned from international service due to injury and had to stop for a week, which is not good at this stage of the season, we had to rest him from that, but he is in good shape now and he plays today." .
On Paulo Dybala, he commented: "We are very happy with Paulo, the performance and his leadership. We are continuing negotiations over the contract, but there are many matches at the moment, and it is very difficult to find the right moment to sit down and discuss it."
He continued: "We are negotiating, and the situation is progressing well, although there are still some details missing."
Juventus, led by Massimiliano Allegri, suffers from one of the worst starts of the old lady in the history of his participation in the Italian League, as he failed to achieve victory despite the passage of 4 rounds so far.
Juventus scored only two points from 4 matches, as it drew 2/0 against Udinese and 1/1 against AC Milan, while it suffered two defeats against Empoli 1/0 and Napoli 2/1.
Juventus occupies the 18th place in the Italian league standings with two points, behind Cagliari and Salernitana in the 19th and 20th places, respectively.