Guests of a Chicago wedding were stunned when they received a $240 (£175) bill from a newlywed for not attending her wedding, during the ceremony in Jamaica, and the couple was quick to express their anger at the absence of so many guests. Their wedding ceremony, and they decided to send invoices to everyone who failed to attend the event, to hold them accountable for the cost of booking seats and meals.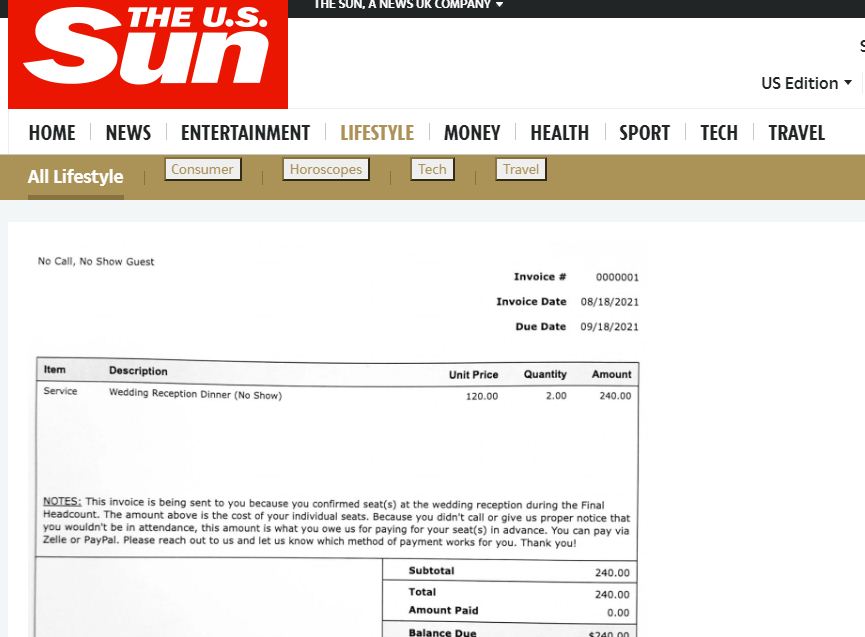 The topic is from The Sun
And according to the British newspaper, "The Sun", the bill was listed for the "wedding dinner (no show) service" as the unit price is $120 (£90).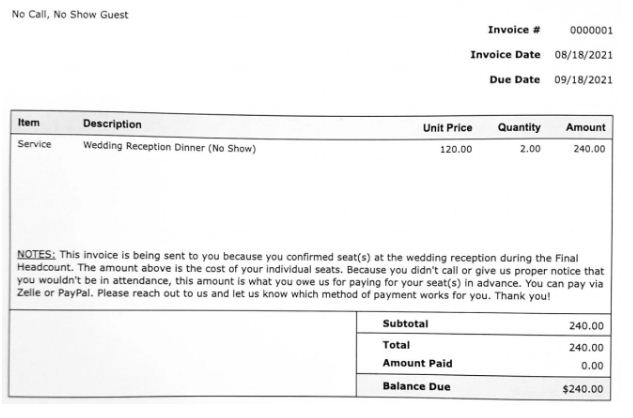 A copy of the bills
The description reads: "This bill has been sent to you because you confirmed the seat(s) at the wedding during the final count of the number of attendees, the amount above is the cost of your individual seats, and since you did not call or give proper notice that you will not be present, this amount is what You owe it to us to pay for your seat(s) up front."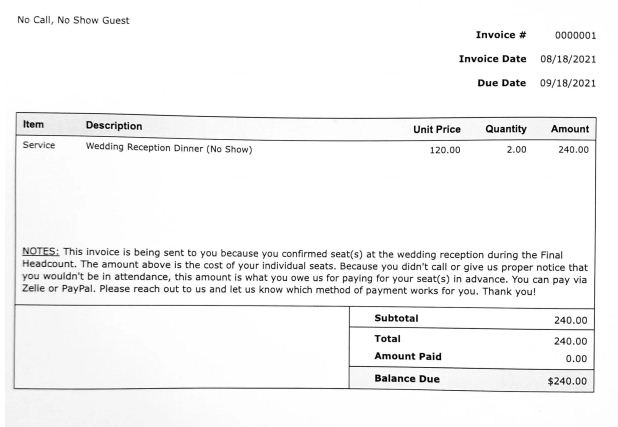 Invoice Pictures
You can pay via Zelle or Paypal. Please contact us and tell us which payment method is right for you. Thank you!"
The post sparked mixed reactions on social media, most of them angry, with many describing the newlyweds as "petty", and one of them wrote: "Accepting a wedding invitation does not mean concluding a legal contract with each other. A social contract, sure, but that's cliched. It's a party (during pandemic).Things happen.
The couple, Doug Simmons and Deedra Magicki from Chicago, said that the $240 bill was sent to guests who confirmed their attendance until the last moments, and no apology was received from them for not attending the party in Jamaica, and the groom confirmed his responsibility for the bill by posting it on his Facebook account.