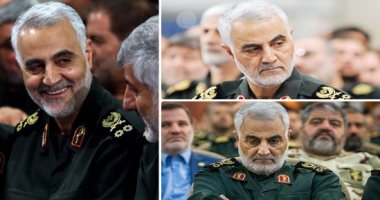 The American magazine Newsweek said that the assassination of the Iranian Quds Force commander, Qassem Soleimani, on this day, the third of January, last year paved the way for a year that witnessed the exacerbation of tensions between Washington and Tehran, even as both governments confronted a serious outbreak of the Corona epidemic, indicating that President Donald Trump's administration I considered that the assassination of Suleimani makes the Middle East and the world safer, but on the first anniversary of the assassination, officials from Iraq, Iran and Israel said that tensions are still high in various parts of the future.
And the American magazine Newsweek added, with less than three weeks remaining until Trump leaves the White House, there are fears of a sudden, planned escalation or miscalculation, which could quickly lead to a conflict of unknown proportions and unforeseen consequences. Reza Mirosafi, spokesman for Iran's permanent mission to the United Nations, said that his country was ready to act if the United States sought to stir up trouble.
Miroussi continued, saying: It is true that there is an appearance that the United States is setting traps and provoking provocations to find an excuse to start an armed conflict in the last days of the administration. Iran is fully prepared to defend itself, and it will do so openly and decisively.
On the other hand, the magazine quoted an Israeli official, who refused to reveal his identity, as saying: Qassem Suleimani was one of the most powerful figures in the Shiite axis in the Middle East, and after his disappearance from the world, the Middle East became a safe place for all countries that seek peace and tranquility. On alert on the borders with Syria and Lebanon, where Iran supports Hezbollah.