Brazilian star Neymar da Silva, the French striker for the Paris Saint-Germain team, responded to the recent criticism of him due to his weight gain, through a new photo he posted on his account on Twitter, showing the muscles of his body, after the Brazil match against its guest, Peru, which ended in Seleção. Clean duo.
Neymar scored a goal in Brazil's double in the early hours of Friday morning, to lead Seleção to victory in the meeting that brought them together in the early hours of Friday morning, at the Arena Pernambuco in Recife, as part of the tenth round of matches of the South American qualifiers for the finals. 2022 World Cup.
Neymar published a picture of him flexing his muscles during the match and sarcastically wrote "chubby".
A number of analysts and opinion makers in Brazil were upset by Neymar's physical condition after his recent vacation, and demanded that coach Tite leave him on the bench.
According to Brazilian media, Neymar is already undergoing a special program to increase physical fitness based on a vegetarian and fat-free diet.
The Brazilian team strengthened its lead in the ranking of the South American qualifiers for the World Cup Qatar 2022, with 24 points, 6 points ahead of its Argentine rival, the runner-up with 18 points, while Peru's balance stopped at 8 points in seventh place.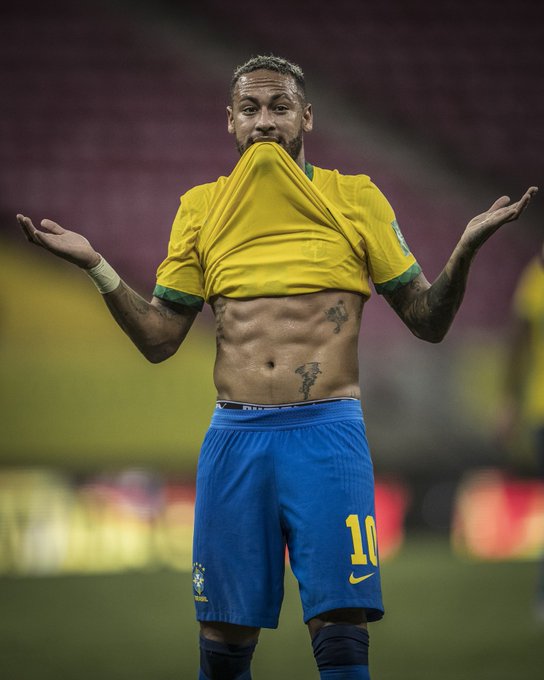 Neymar flexing his muscles