Many celebrities in various fields are keen to share the latest moments of their lives with their audience by publishing photos and videos of their wedding parties or during their birthday parties, but some surprising and strange facts may occur during the celebration, as happened with the model and actress, Nicole Richie, who published On her Instagram page, a video clip of her hair accidentally burning while blowing out the candles for her fortieth birthday, according to the websiteinsider".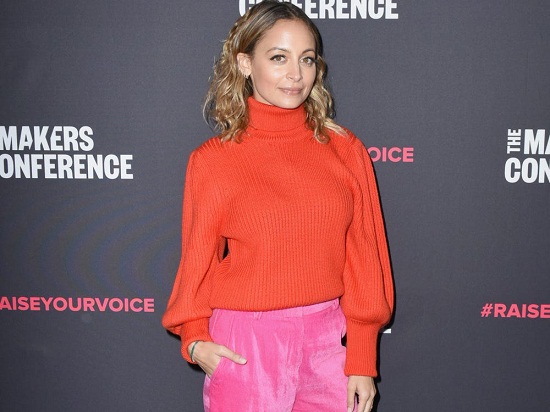 Nicole Richie
Published the star of the series "The Simple Life"A video clip on her page on the "Instagram" website during this week, in which she appeared as she extinguished the candles that were on a small cake on her birthday, and when she was leaning on the cake, the candles lit on the ends of her hair, and soon the laughter and cheers at the party turned into screams .
A friend was seen in the video trying to help Richie pull her hair back, so that the fire would not extend all her hair, and she also tried to put out the fire that touched some of the locks. 40″.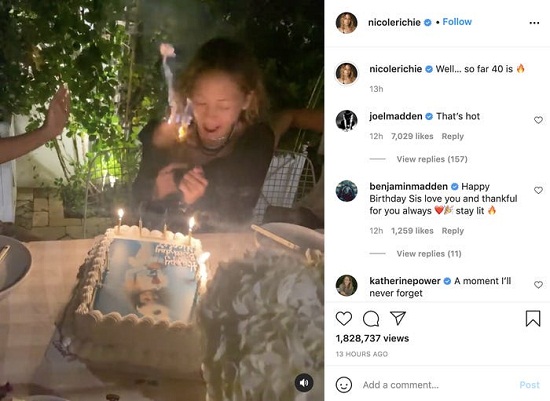 Nicole during the party
Richie shared a close-up of the cake in her story on her photo and video sharing site. Instagram And the cake appeared decorated with a picture of her during her childhood stage.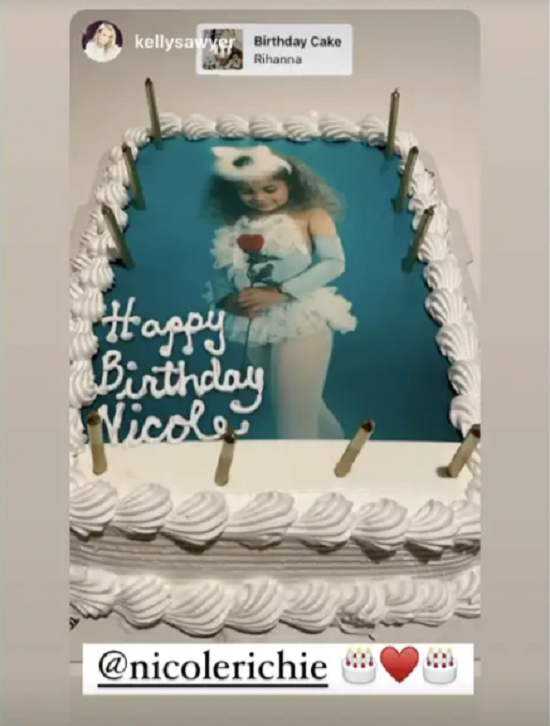 A photo posted by Nicole on Instagram
And while it's currently unclear how Ricci put out the fire, or what happened after the video was shot, the 40-year-old appears to be doing fine and unharmed.
And the video clip, which Richie published on her page on the "Instagram" site, was ridiculed by those close to her, where her husband, Joel Madden, wrote: "This is interesting," referring to the phrase that she and Paris Hilton became famous in the early 2000s.