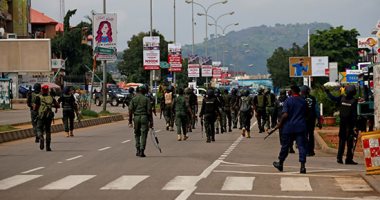 The Nigerian authorities announced today, Wednesday, the liberation of 17 students out of hundreds of hostages being held by the terrorist group "Bukhoram" in the province of "Katsina" in the northwest of the country.
The Nigerian police announced that hundreds of students went missing after gunmen attacked a secondary school in the province last Friday.
Katsina Prefecture Police Spokesman Gambo Issa said in a statement: The Government Science Secondary School in Kankara was attacked by a large group of Bukohram group who fired with AK-47 rifles.
He indicated that the freed students have been handed over to their families, and that operations are still continuing to free the rest from the grip of the terrorist group in the "Zamfara" forests.
More than 20 thousand people have been killed as a result of mass violence launched by the "Bukhoram" terrorist organization since 2009 in Nigeria.