A dog caused the suspension of a soccer match in the Bosnian Premier League between Slodoba and Bususi teams, as the match witnessed a sudden entry of the dog onto the field.
And it appears in a video clip taken of a small dog running to the field during the first few minutes of the football match, as he was chasing the ball and spinning around the players, which aroused the annoyance of the referee, who continued to look at the dog as an expression of his dissatisfaction with the situation, and according to the Daily Mail newspaper In Britain, the dog, believed to be a stray, kept dribbling around the players, when someone tried to deal with them.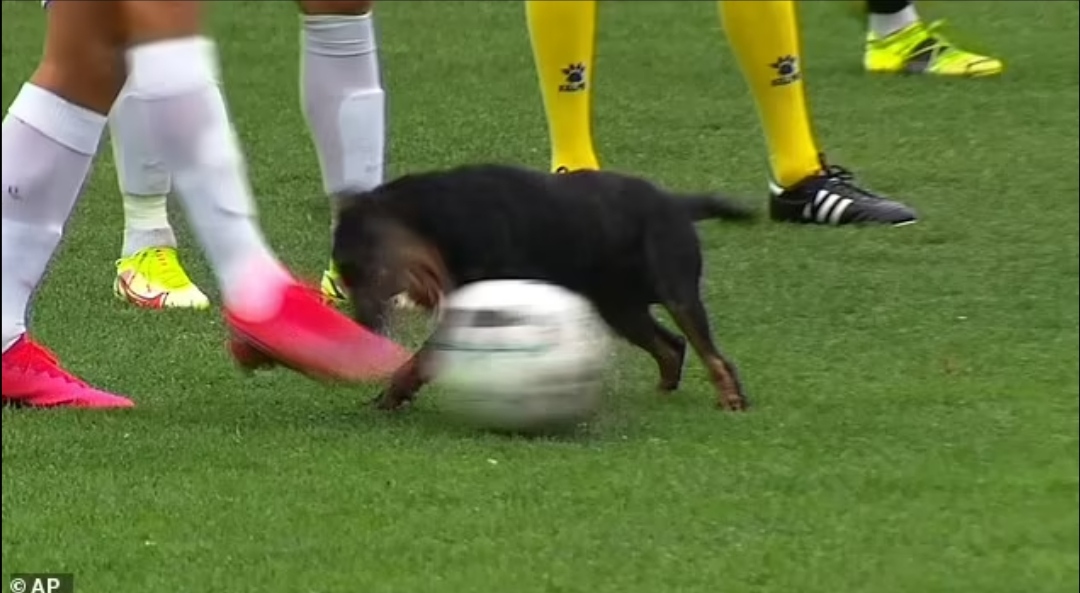 The dog rolls the ball
Players trying to get past the dog
And the report says, that when the player tried to take the ball out of the field, the fast dog took it and kept running with it, until one of the other players finally managed to secure the football under his feet while the match official was trying to catch the naughty dog ​​in order to get him out of the field, and indeed the dog did not interfere once Another, the match ended in a 1-1 draw.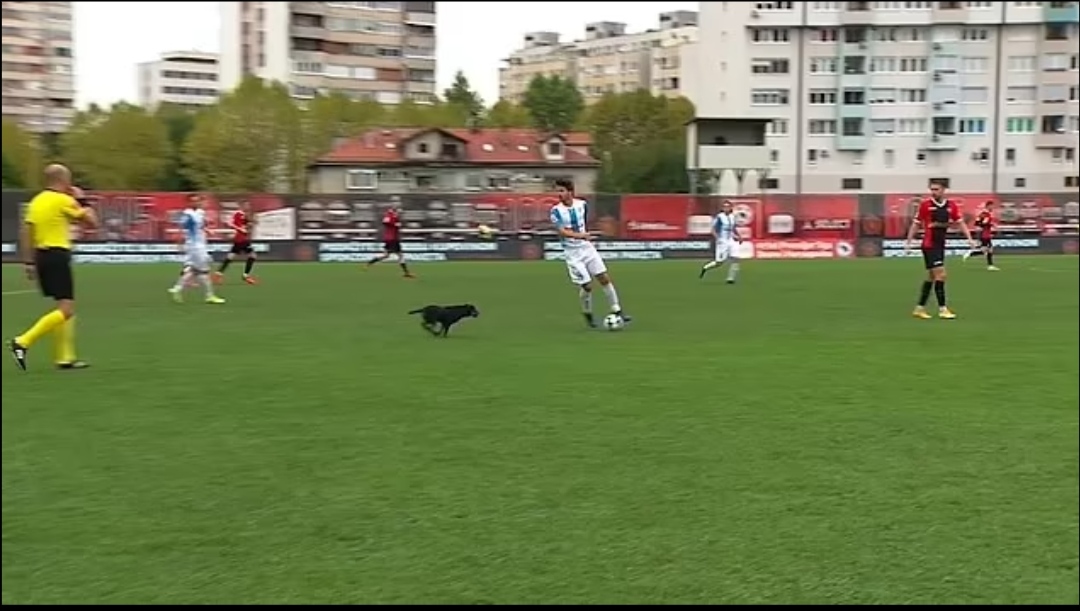 dog on the playground
In another similar incident, one of the women's cricket semi-finals in Ireland – earlier – was interrupted for a while due to a strange guest, as a small dog stormed the field during a match in the semi-finals of the All-Ireland Women's Cup, where the match was stopped for some time When the dog invaded the stadium and stole the lights of the show, and the video clips showed the dog running in the middle of the field among the players jogging behind him to try to get him off the field to complete the match, according to the sports website wionews.