With the brush and some cheerful colors, she wanted to paint a different situation on the walls of the streets of her area of ​​​​Al-Marj, and with her artistic touches, she was able to transform neglected spaces into creative paintings. Noor Al-Sayed, who is 20 years old, used her artistic talent and used her simple tools to paint different lives on places where there was only one Dust and rubbish ruins, which she was able to turn into artistic paintings in cheerful colors that make those who watch them feel happy and optimistic at the beginning of their day, even though they are far from the field of art and are studying in the third year at the Faculty of Commerce, Ain Shams University.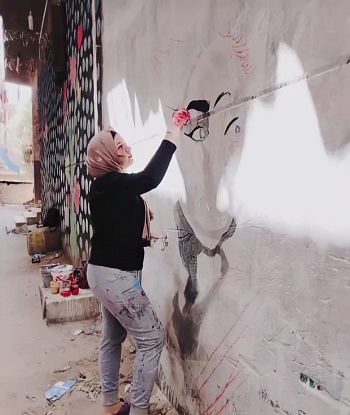 Nour while painting it on the walls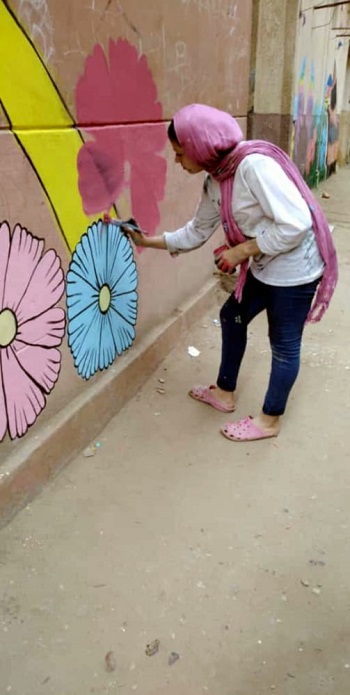 Graphity
Light
Nour's love for art prompted her to draw different artistic paintings on the walls of her house, which impressed her family members who encouraged her more to continue painting, which prompted her to complete her paintings by drawing on the walls of her elevators, and she was not satisfied with that, but rather went to paint different paintings on the walls of her street in which she lives In it, without feeling afraid of others' criticism of her, she used ordinary paint colors available everywhere and some brushes to embody characters from the fabric of her imagination, and the encouragement of her family had a great positive impact on her psyche, and she said in her interview with "The Seventh Day": A painting that I drew was on the walls of the stairs of our house, and the painting was of a girl on her shoulder with a rooster and holding a cup in her hands, then I painted the Mawlid Bride and the skirt on the stairs and colored it. ".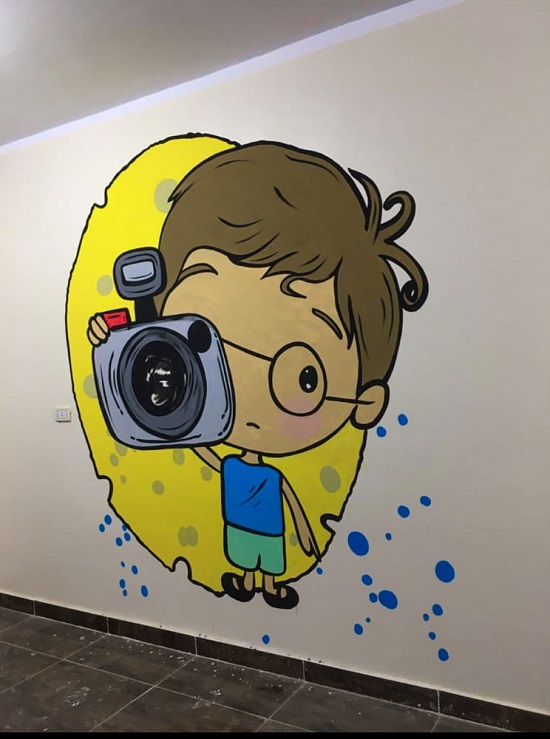 house walls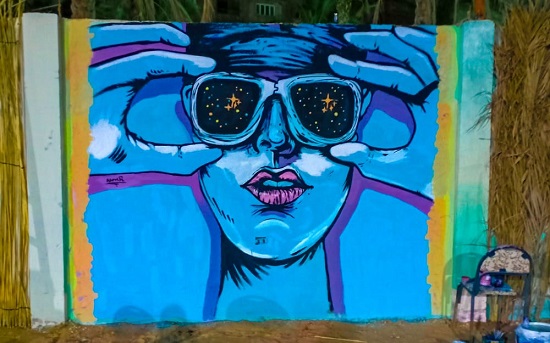 Wall
And she continued: No one hates beauty and art, just some encouragement makes the impossible possible, and she indicated that her beginning with drawing began by drawing on clothes and cups next to some personal portraits, and when she started drawing on the walls of her house, the neighbors admired her art greatly and demanded her to paint on the walls of their homes. Also, passing through the walls of the entire street, and her paintings were cartoon characters and portraits, in addition to fantasy drawings."
Nour was not satisfied with decorating the walls of her streets with various artistic paintings, but she hoped to spread the idea of ​​painting on the walls throughout the Republic, as she said: "I hope to spread the idea at the level of the Republic so that the walls in the streets will be transformed into creative artistic paintings."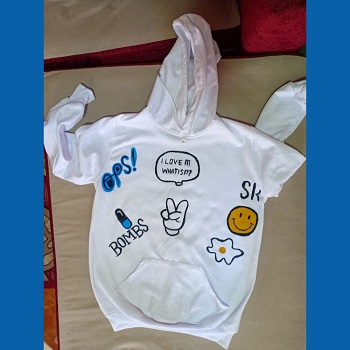 drawing on clothes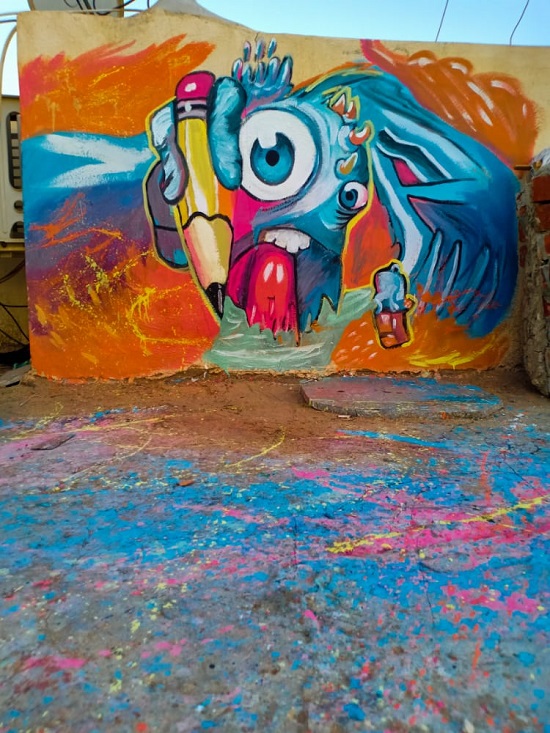 painting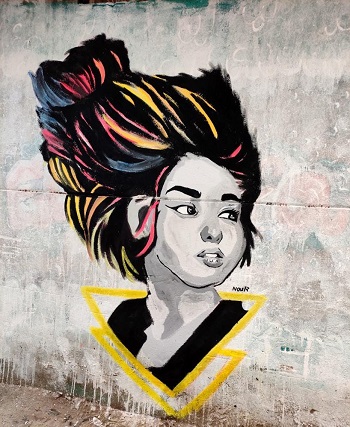 painting on the wall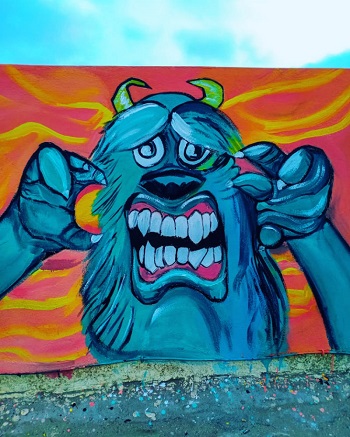 Mared and Shushni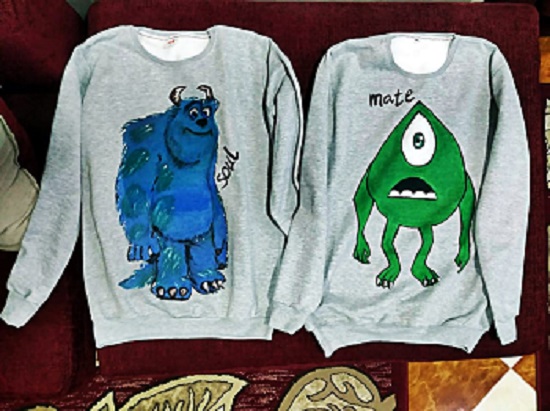 clothes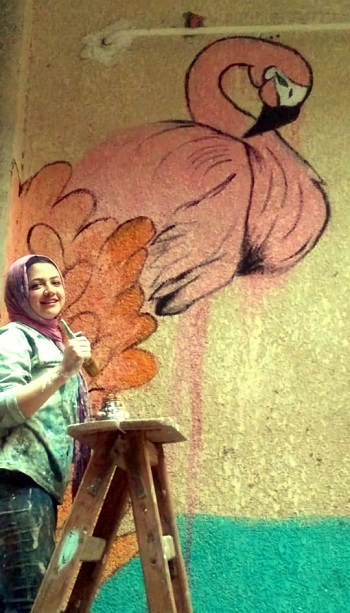 Noor El Sayed